The profitability of engineering insurance could be coming to an end | Insurance Business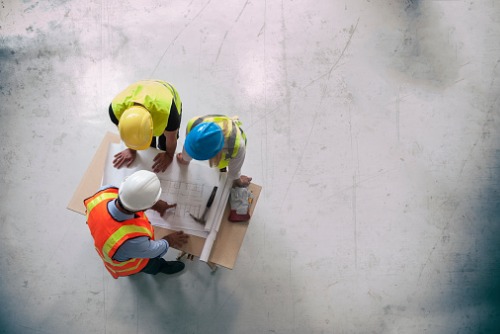 Compared to other specialty lines, engineering insurance has historically been relatively profitable, but stagnating premiums and signs of deteriorating underwriting performance reveal that there could be a storm on the horizon, according to Swiss Re's newest sigma report, "Constructing the Future: Recent Developments in Engineering Insurance."
The Swiss Re Institute finds that engineering insurance premiums globally for 2017 were approximately US$21 billion and have the potential to rise to US$34.5 billion by 2027, though loss ratios are edging higher, reads the report, and claims are rising in specific sectors of the construction industry.
Up until now, the historical profitability of this line of business could be attributed to several factors.
"We're just seeing an absence of catastrophic loss events," said Darren Lee Pain, senior economist at Swiss Re, adding that there's been a lack of big losses impacting this specialty recently, at the same time as there are barriers to entry. "Engineering insurance is a pretty specialist part of the market. You require a lot of technical knowledge, so not just anybody can write this sort of business."
Because of the large-scale nature of many construction projects, it also tends to be international insurers with a significant geographical footprint or big balance sheet with capital and knowledge who run those risks. Meanwhile, natural catastrophe exposure has remained small compared to other exposures.
"Relatively speaking, the proportion of large claims associated with nat cats is relatively small compared to things like faulty design or misuse of materials," said Lee Pain. The sigma report shows that while the share of claims caused by natural hazards has risen to 22.3% in the 2010s from 14.3% in the 2000s, faulty design, material and operation holds the lead, accounting for 39.4% of the share of large claims.
There is, however, an opportunity for technology to step in and improve efficiency, leading to a risk landscape that's changed for the better. The Swiss Re report highlights design and planning software, data gathering and analytics, and construction management – where Building Information Modeling (BIM) plays a key role – as areas where technological change is coming, however slowly.
"The construction sector has historically been a laggard in terms of innovation. You only have to look at the construction sites that you see around you day-to-day – a lot of what's going on is manual and it's probably using similar techniques that would've been done 20, 30 years ago, but I think we're seeing more evidence that there's maybe more digitalization going on within the sector," said Lee Pain, highlighting BIM as an important technology affecting construction. "Even small contractors are starting to embrace that, which is a standardized way to share and exchange information about a building, and you coordinate both in terms of the physical dimensions, but also maybe time, costs of the construction project."
After a construction project wraps up, BIM makes it possible to build up the digital memory of a building and what's happening to it over time as its conditions change, according to the senior economist, though he adds that the timeline of tech adoption, where it truly would shift the risk landscape, isn't likely to take place as soon as some in the industry think.
"You read things about how this is going to happen next week. I don't think that's realistic," he said. "Construction has been slow to innovate, but the direction of travel is clear."
At some point, innovations and digitalization may well require a radical overhaul in how engineering insurance is underwritten as data from sensors or BIM will help guide that underwriting process, said Lee Pain.
"Historically, engineering insurers have been pretty adept and agile about changing the ways that they do things on the back of changing technologies for their clients," he concluded.
Related stories:
EPIC Insurance expands energy construction team with new hire
QBE North America announces E&O coverage for architects, engineers and designers