At-Bay launched to provide cyber insurance for the digital age | Insurance Business America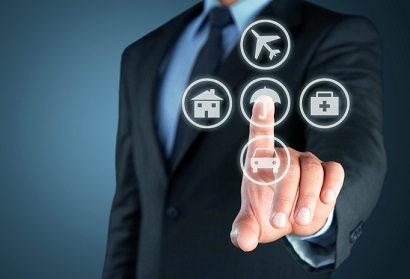 Traditional underwriting models rely on the analysis of historical data to help forecast future risk, generate a fair expectation of loss and set adequate pricing.
But there's a limit to what historical data can do – especially in fast emerging and rapidly evolving markets like cyber insurance.
A new company launched from stealth on Thursday with the notion of "redesigning [cyber] insurance" and empowering organizations and brokers to confront today's dynamic risk landscape.
California-based
At-Bay was founded by Rotem Iram (CEO)
and has a team of cyber security experts at its core. The company positions itself as "an insurance company for the digital age" that has "redesigned the risk organization" to meet the "intrinsic qualities of cyber risk."
Celebrate excellence in insurance. Join us for the Insurance Business Awards in Chicago
.
"We founded At-Bay with the belief that controlling for cyber risk enables businesses to embrace technology and unlock great value to customers," said Iram. "We match deep insights on a company's IT security with financial exposure that cyberattack vectors create, to enable insurance brokers and risk managers to more clearly and accurately assess and manage cyber risk.
"Our cybersecurity experts understand the limitations of analysis of historical data. We
leverage deep data collection, discovery and enrichment technology
to enable our security experts to augment our model with heuristics on expected future cyber risk."
The cyber insurance policy should not be the beginning and end of client engagement, according to Iram. Continuous cyber risk evolution requires a new approach, he said, where insurers constantly underwrite and reassess risk in an active risk management program.
"At-Bay's approach of actively managing risk throughout the lifetime of a policy is a meaningful differentiator in the cyber insurance market," Iram told
Insurance Business
. "
Cyber risk is so volatile and transient
that it requires constant attention, and companies need the ability to deliver insight and adapt pricing and policy wording quickly and efficiently."
The company has partnered with The
Hartford
Steam Boiler Inspection and Insurance Company (HSB), part of
Munich Re
, to bring its new product to market. Iram described the partnership as a "very exciting" prospect between two companies with "likeminded [and] innovative DNA". He pitched At-Bay's cyber product as the steam boiler of the 21st century, which requires engineers and specialists to redesign a risk model based on the intrinsic qualities of cyber risk.
For brokers, At-Bay offers a digital platform which combines its insurance product with risk insights to help brokers foster a more insightful conversation with their clients, including security and financial exposure, case studies and benchmark data.
At-Bay has closed a $6 million seed funding round, led by LightSpeed Venture Partners, with the participation of Shlomo Kramer and LocalGlobe.
Related stories:
This area of cyber coverage could be the next frontier
Unique CyberPolicy born in response to SME confusion