Brokers benefit by partnering with cyber insurance experts | Insurance Business America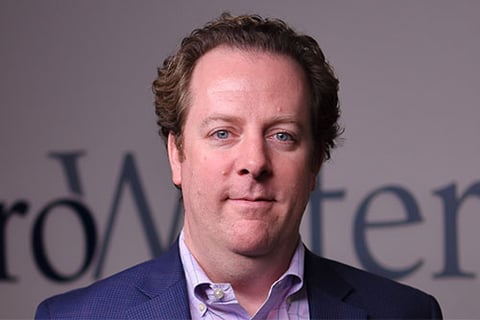 It's hard for insurance brokers to stay up to date with every single risk. That's why continuous education, knowledge sharing, and strategic partnerships are integral to the broker role. As trusted advisors in risk management and transfer, insurance brokers are expected to explain new risks, and introduce clients to new insurance products and markets. If they don't feel comfortable doing this alone, it's often beneficial for brokers to reach out to expert partners.
"Oftentimes, it really benefits brokers to partner with experts," said Brian Thornton, president of ProWriters, a managing general underwriter which is striving to simplify the cyber liability insurance process for agents and brokers. Cyber liability is a prime example of a risk that many brokers are still learning about. It's a challenging task for brokers to become 'cyber experts' for their clients because the risk is evolving fast and the insurance products lack standardization.
Read next: Arming insurance agents for cyber liability discussions
"A broker that has to focus on all P&C coverages for their client may find it difficult to get up to speed with cyber risk, let alone become a 'cyber expert'," Thornton commented. "That's why partnerships are so important. Whether that partner is a wholesaler, an MGA, an underwriter, or a vendor – there are a lot of market participants who are very willing to help brokers understand the exposures so that they can offer adequate services to their clients. Partnering with a cyber expert enables brokers and agents to be a great resource for their clients, without having the added pressure of having to be fully up to speed on every single cyber nuance."
The state of play is straightforward. Brokers need to talk to commercial clients about cyber risk and they need to offer them some form of protection. How they do that - whether they're self-educated or supported by a cyber expert - matters little. The important thing is that they raise the issue, according to Thornton, or they could find themselves on the wrong end of an errors and omissions (E&O) claim.
Read more: SME boards "cannot pay lip service to cyber risk anymore"
"The E&O risk has always been there, but it's becoming more and more prevalent as cyber coverage becomes more mainstream," he told Insurance Business. "Brokers are now starting to understand that they haven't focused on this enough and that they need to be proactive and offer cyber insurance to every client they write insurance for. This not only ensures their clients are adequately protected but it also protects their own E&O exposure.
"We're seeing more and more brokers make clients sign waivers to confirm they did recommend cyber coverage, but the clients chose not to make the spend. That makes the brokers feel like they have some protection. I think that's why we've also seen a lot of brokers navigate to the ProWriters platform. We give brokers access to multiple carriers so they can go to clients with coverage options and show that they've marketed the risk with a number of top carriers."
The good news, according to Thornton, is that compared to a few years ago, many more brokers are engaging with cyber risk and really getting to grips with some of the more basic coverages.
"We've definitely seen an increase in general knowledge and awareness of cyber risk," he said. "Where some brokers still struggle is finding the right avenue that will be effective for them when they then engage with their clients. Often, they're turning to their existing market relationships, saying: 'Hey, I need to offer cyber,' but I think they're often met with a lack of expertise. That's why I think it's important to work with an expert or a specialist, because cyber is changing on a daily basis as far as the exposures and coverages are concerned. There's no way for someone who's not paying attention to this as their sole job to really understand not only the cutting-edge exposures but also the coverages and endorsements that carriers can offer."