CyberCube taps Swiss Re veteran for board | Insurance Business America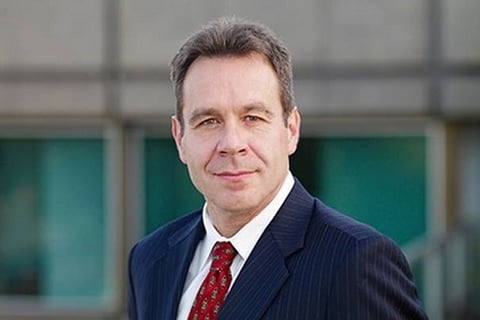 Cyber risk analytics provider CyberCube has announced the appointment of Matthias Weber (pictured) to its board of directors. Weber comes to the company from Swiss Re, where he worked until June of this year.
Between April 2012 and June 2018, Weber served as chief underwriting officer and a member of the group executive committee at Swiss Re. Prior to that, he worked in a variety of other roles, including leading property underwriting in the US direct business and serving as division head of property and specialty.
"This appointment underscores CyberCube's commitment to combining leading cybersecurity and insurance industry expertise in one company dedicated to cyber insurance analytics," said Kenneth Schneider, who leads Symantec Ventures. The CyberCube platform was created within cybersecurity company Symantec.
"We are incredibly fortunate to have such a leading figure in the global insurance and reinsurance industry on our board of directors," said Pascal Millaire, CEO of CyberCube. "Cyber will change the future of the industry, and we aim to provide the analytics that helps drive sustainable growth for the insurance and reinsurance industry in this important new risk."
"The insurance industry has a lot to learn from the technology industry, and the technology industry also has a lot to learn from insurers," added CyberCube board member Donald R. Dixon. "For successful insurtech companies to thrive, they need to bring in seasoned insurance expertise to appreciate the unique dynamics of this complex, highly regulated industry."