'Ample opportunity' in the US environmental insurance market | Insurance Business America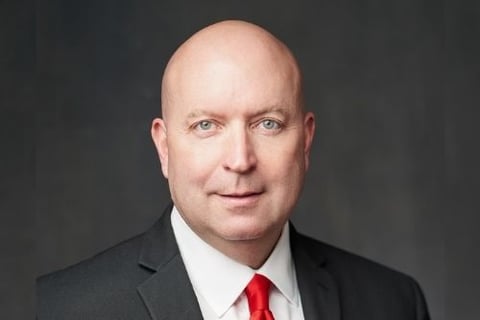 The environmental insurance market in the United States is "robust" and ripe with "ample opportunity," according to David Corry (pictured), senior vice president and head of environmental at Argo Environmental, a subsidiary of specialty re/insurer Argo Group International Holdings Ltd.
"The market continues to expand with first-time buyers of environmental insurance," said Corry. "I think part of that is due to greater awareness, part of it is due to regulatory issues, and part of it is down to greater media coverage of topical issues that are impacting the business communities they're working in.
"It may also be that their insurance broker has recommended environmental insurance and has been able to convince the insured that they do not have coverage in their existing property and casualty program. Therefore, the insured has really two choices: they can self-insure, or they can risk transfer."
Read next: Why COVID-19 and climate change go hand in hand
The new buyers are "somewhat industry specific," according to Corry. Many are coming from sectors like construction and manufacturing. In construction, for example, more and more contractors are coming up against contractual requirements whereby they must present a certificate of insurance evidencing their contractors' pollution liability coverage before they're able to submit or win a contract bid.
"I believe the successful environmental insurance brokers are those who are able to illustrate to buyers during the sales process where they currently have coverage gaps in their existing property/casualty program if there's an environmental or pollution incident alleged against them," Corry added.
"Then they need to go through a process of hazard identification with their insureds. If the insured is a manufacturer that deals with chemicals or solvents, or perhaps they have an air permit or a water permit and they deal with pollutants as part of their business, and they do not have environmental insurance coverage, there's a good opportunity for a broker to fill that gap."
Prospects remain great in the environmental insurance market, despite the COVID-19 pandemic. At the end of the first quarter (Q1) of 2020, there was some concern about the potential for a long slowdown in business in the US. But, as Corry described it, there was only really "a pause," for most industries (retail and real estate being the two most obvious anomalies).
Read more: The insurance impacts of Biden's '180-degree' approach
"Most cities in the US allowed construction to continue because they felt that construction was essential," said Corry, who resides in Chicago. "I can attest that in Chicago, none of the construction activities ceased. In fact, construction cranes were erected, and building projects continued. Chicago was not unique in that; municipalities countrywide continued essential construction work through Q2 and the rest of 2020. Activity in construction trades continued through Q2 and the rest of 2020.
"So, although there was an initial pause and slow down, overall, I would say the market stayed relatively active and [COVID-19] was negligible in the environmental insurance business."
The pandemic did have some impact on the mergers and acquisitions (M&A) side of the business, according to Corry. There is sometimes a demand for environmental insurance in M&A transactions, where property is being transferred between insureds. For example, if a manufacturer is purchasing an adjacent parcel to expand their business, the seller of that property may have to secure environmental insurance to close the deal.
"That aspect of our business did clearly slow in Q2, but I believe it righted itself in Q3 and Q4," Corry told Insurance Business. "Companies - even though they paused their M&A - were still seeing very high levels of cash on their balance sheets, and we really saw an unleashing of that capital in Q3 and Q4 and the M&A side. We saw a great uptick in real estate transactions and the need for insurance to support those transactions in Q3 and Q4.
"We do expect that trend to continue. Today, it's hard to count how many venture capital firms and institutional investors are out there, investing in businesses and acquiring businesses in certain sectors. Typically, those venture capital firms require businesses to purchase environmental insurance, or they purchase it themselves, in order to protect their investment going forward. They work closely with M&A attorneys and environmental brokers, and that generates opportunities for us."