Burns & Wilcox taps environmental insurance veteran for NYC office | Insurance Business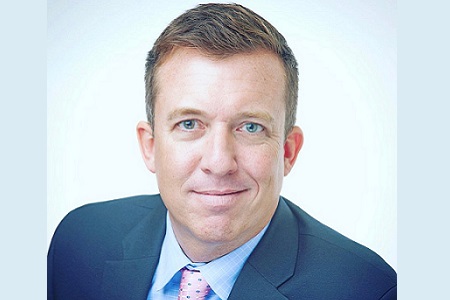 Burns & Wilcox has announced the appointment of Jeffrey R. Cunningham (pictured) as a senior broker for environmental insurance. Cunningham will join the company's New York City office.
Prior to joining Burns & Wilcox, Cunningham served in leadership roles at American Risk Management Resources, Hub International, Willis North America and Marsh. In his new role, Cunningham will help expand the Burns & Wilcox environmental insurance practice. He will report to Anna Kodryanu, CPCU, ARM, associate managing director.
Cunningham specializes in environmental risks, including pollution liability and environmental site liability, as well as combined environmental policies such as pollution liability/general liability/comprehensive personal liability. He has experience providing environmental insurance to the manufacturing, chemical, healthcare and energy sectors, as well as with mergers and acquisitions.
"We are excited to have Jeffrey join our team with over 20 years of experience in the specialty insurance industry," said Jeff Diefenbach, CPCU, Burns & Wilcox corporate senior vice president. "His deep knowledge and expertise in environmental insurance will further amplify the Burns & Wilcox New York team's capabilities."
"It is an honor to join the Burns & Wilcox team given the company's strong reputation, culture and wealth of specialty insurance expertise," Cunningham said. "I look forward to approaching this opportunity with an entrepreneurial focus, as it is my goal to continue expanding the environmental practice for the company in the Northeast."
Cunningham is an alumnus of IBA's Hot 100, and was one of IBA's Top Specialist Brokers in 2018.
Related stories:
Burns & Wilcox's Alan and Daniel Kaufman lay out acquisition strategy
Burns & Wilcox logs impressive 2017