Experts: As floods worsen, so does the risk of toxic spills | Insurance Business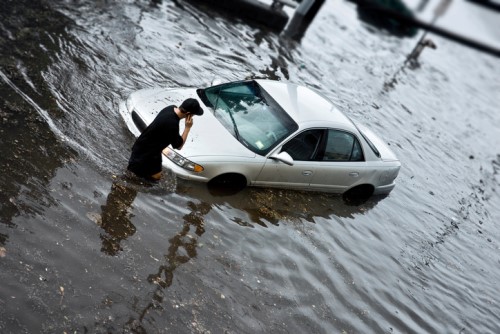 With floods becoming more frequent as a consequence of climate change, the risk of toxic spills has increased too, experts warn.
A report by The New York Times found that of the more than 21,600 facilities across the country that handle large quantities of toxic materials, over 1,400 are in areas the Federal Emergency Management Agency considers to have a high risk of flooding.
The proximity of these chemical sites to areas prone to flooding is a relic from a time when industrial operations benefitted from being close to rivers and oceans – the bodies of water allowed for transportation, trade, or even a ready supply of cooling water. Experts believe that this outdated business practice could lead to a major environmental and health disaster.
"Waterfronts are changing as a result of sea level rise," Rutgers University environmental policy expert Jeanne Herb explained. "More often than not, these facilities are on the water for a reason. So how do we make sure that there are protections in place? That's the big question."
One very recent toxic flood spill event brings the issue to light.
Following Hurricane Harvey and the torrential rains it brought, 34,000 pounds of sodium hydroxide and 300 pounds of benzene – both extremely toxic – leaked from a Chevron Phillips chemical plant in Baytown, TX. The toxic cocktail flooded the region's streets, endangering citizens.
Plant employees later pumped some of the tainted water into 80 steel tanks, but an Environmental Protection Agency spokesman said that most of the product "was lost in the floodwater."
A spokesperson for the plant said that the site "was at the center of this incredibly powerful storm."
The plant lies in a moderate-risk flood zone – defined by the government as having a 0.2% chance of flooding in any year. This incident was at least the third time in three years that the facility pointed to heavy downpours for its accidental leaks.
"Companies need to think carefully about the risks of flood, and the increased risks from climate change," remarked Environmental Defense Fund chemicals policy director Tom Neltner. "Saying 'We've always done it this way' doesn't work anymore."


Related stories:
City joins surfers in suing steel producer over toxic spills
Chief risk officer at Zurich warns of "ecological Armageddon"