NYC official demands insurers divest from coal | Insurance Business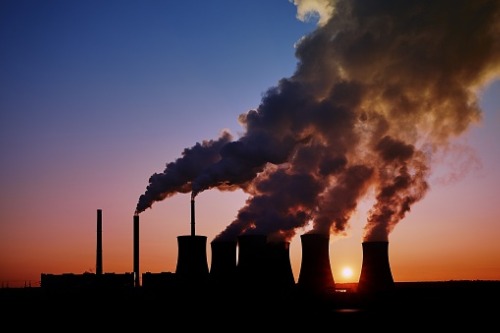 The Insure Our Future campaign, a climate advocacy group, has praised a move by New York City Comptroller Scott M. Stringer to push three major insurers to sever their business relationships with the coal industry.
In letters to AIG, Liberty Mutual, and Berkshire Hathaway's insurance division, Stringer urged the insurers to cease underwriting of coal projects and companies, and to fully divest of "any holdings in companies that extract or distribute coal." Stringer acknowledged Liberty Mutual's coal policy, but said that it did not go far enough.
Stringer also urged the insurers to evaluate the business risks of climate change to their industry, and how their investments and underwriting in the fossil fuel sector exacerbate those risks.
"Clearly, climate change poses an enormous risk to the world economy and to the long-term viability of insurance companies," Stringer wrote.
"We applaud Comptroller Stringer for pushing major insurers to take their role in the climate crisis seriously," said Elana Sulakshana, energy finance campaigner at Rainforest Action Network. "Top fossil fuel insurers AIG, Berkshire Hathaway, and Liberty Mutual must stop providing a lifeline to the destructive coal industry. Liberty Mutual has taken a first step with piecemeal restrictions on coal insurance and investing, but a growing movement is demanding that Liberty strengthen its policy to meet the scale and urgency of the climate crisis, and we are thrilled to see Comptroller Stringer calling for the same."
The New York City Pension Funds, which are overseen by Stringer, had over $155 billion in assets as of February. The funds also have significant holdings in all three insurers. Stringer told the companies that investments in and underwriting of coal companies and projects are "simply incompatible both with your obligation to protect your clients from harm … and your responsibility to protect and create long-term shareholder value…"
"My family lost everything in superstorm Sandy," said Rachel Rivera, a member of New York Communities for Change. "Climate disasters like Sandy will get far worse unless climate pollution is rapidly slashed. Yet companies like Liberty Mutual, AIG, and Berkshire Hathaway, who are supposed to provide insurance for people, are causing climate destruction that hurts all of us. And some, like me, much worse than others. That's got to stop."
New York is the second major US city to call on insurers to sever ties with coal. A similar resolution was passed by San Francisco's Board of Supervisors in 2018.