San Francisco climate change resolution 'just the start of pressure' on US insurers | Insurance Business America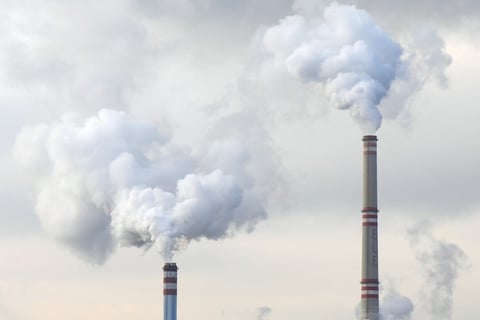 The city of San Francisco has taken a definitive stance towards climate change by passing a resolution urging insurance companies to stop insuring and investing in fossil fuels. It's the first municipal body in the US pressuring insurers to break ties with dirty energy.
"This resolution is sending a powerful message: San Francisco is committed to acting on climate, and that means it won't work with insurers who are perpetuating destructive fossil fuel projects. This resolution is an invitation to all cities to cut ties with insurers that are creating climate risks for current and future generations," commented Ross Hammond, senior advisor for US Campaigns at The Sunrise Project, a group that supports social movements to drive the transition from fossil fuels to renewable energy as fast as possible.
The San Francisco Board of Supervisors is first urging the city to screen potential insurers for investments in coal and tar sands, as they're "fueling climate change and creating an uncertain future for California," according to Hammond.
"As an industry, US insurers are on the frontlines of climate change," he said. "They have access to the most up-to-date climate science and knows that climate disasters, such as hurricanes, floods, wildfires, droughts and hail storms will only get more frequent and severe.
"To date, they have responded by increasing the premiums or even abandoning customers in high-risk regions, such as those vulnerable to floods and wildfires. However, unlike many of their European peers, most US insurers have not warned customers and stakeholders about climate risks, nor have they divested from and stopped insuring destructive fossil fuels."
Climate change has been a topic of contention in the US for a number of years. It's a debate heavy in politics because it links directly to the economy, to jobs and ultimately to the welfare of the people.
"European insurers have publicly warned about the risks of climate disasters as early as 1973, and their customers expect them to take action on climate change. In the US, a science-based conversation about climate change has long been suppressed, and, in turn, insurers have neglected their responsibility to speak out or act," Hammond added.
"Now that the impacts of climate change are becoming ever more severe, people and institutions are becoming more aware of the vital role insurers play in fossil fuel projects. The resolution from San Francisco is just the beginning of public pressure on the insurance industry to cut ties with fossil fuels."
Related stories:
San Francisco urges insurers to ditch fossil fuel investments
Lloyd's Corporation joins coal-heavy investment boycott