Injured employee engagement at heart of new Travelers tools | Insurance Business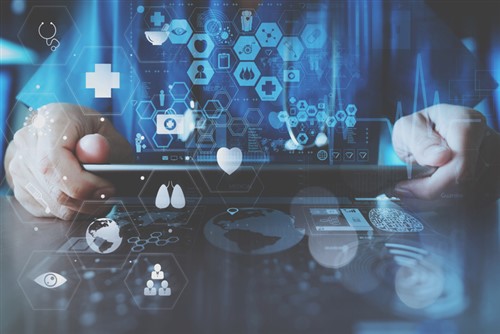 The last thing employees want after suffering an injury at work is to be shut out and left in the dark over how to get treatment or the status of their workers' compensation claim.
That's why injured employee engagement is rooted firmly at the heart of The Travelers Companies' workers' compensation efforts. Over the last five years, the Travelers workers' compensation combined ratio has been around 10 points healthier than the industry average – so the insurer must be doing something right.
"It's our belief that if you can keep the injured employee engaged throughout the course of the injury, the outcome is generally better for all involved. It's better for the injured employee, it costs less for our customers, and it works out better for us as a business," said Rich Ives, vice president of workers' compensation claims at Travelers. "We continually look for new ways to deliver a better workers' compensation claim experience for someone who has been injured on the job."
MyTravelers for Injured Employees is the company's web-based and mobile-friendly self-service tool for workers' compensation claims. It provides an engaging customer experience with increased access to medical professionals after a workplace injury – and the insurer has just added some new digital capabilities to further enhance the process.
The digital tool offers two-way messaging between an injured employee and their claim team. They don't have to figure out who their query is best directed toward; rather they simply send their message to the digital dashboard and a full team of claim professionals will be able to see it and determine who should respond.
"We're leveraging technology to streamline the process of the injured employee. We want to give them self-service tools and provide them with a greater level of control over their situation," Ives told Insurance Business. "It's our belief that consumers want greater transparency and more involvement with their claim. If we can provide them with a little bit of self-service access – such as: letting them see the status of their claim, providing information on how the claim process works or what type of benefits are available to them, and giving them the ability to see the status of their claim payment – we believe the overall outcome will be better."
As well as two-way messaging, the tool has been upgraded with two-way document sharing capabilities to make it easier for injured employees to upload important materials related to their claim, including state workers' compensation forms, work status reports, mileage trackers and medical reports. This is meant to speed up the claim process and make it more efficient, Ives explained.
In addition, Travelers is rolling out a new telemedicine capability, which eliminates the need for people with minor injuries to complete a physical medical appointment. Instead, injured employees can conduct an appointment with a physician via a secure video connection on their desktop, tablet, or smart phone. If the physician prescribes medication via the video assessment, that script is then leveraged straight into the MyTravelers for Injured Employees digital platform, enabling the injured client to visit a pharmacy straight away.
"Our latest capabilities not only speed up access to medical care and make it easier to communicate, but they also address our customers' top concerns — the health of their employees and the rising costs of healthcare," Ives added.
Related stories: