Insurance agency president wins LGBTQ recognition | Insurance Business America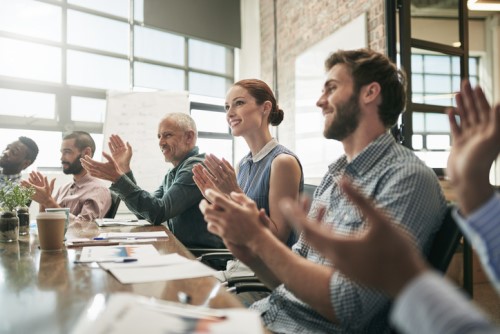 For his work in helping the LGBTQ community gain representation, especially in politics and healthcare, Florida health insurance executive Bill Warren will be given recognition by the community he chose to serve.
Miami-Dade Gay & Lesbian Commerce has announced that it will award Warren with its Business Person of the Year citation at a gala dinner over the weekend.
"Bill's been with us forever. (He's been) a member of the chamber for 12-plus years. He's been doing this work for quite a while. He's the go-to guy for all of us when we're trying to manoeuvre our way through the healthcare landscape," said Steve Adkins, the LGBTQ business chamber's president and chief executive, in a report by
The Miami Herald.
Meanwhile, Warren explained in the same report: "The reason I joined the LGBT Democratic Caucus is that I want to get more involved in politics, to make a difference with our elected officials, become involved in both midterm and the major elections. ... Healthcare — it's very volatile right now and we don't know the outcome. It could have a major impact on a lot of people."
Warren is the proprietor of Benefits Design Resources. The 59-year-old originally hails from Virginia, where he earned his bachelor's degree from the State University. He is also a master of business administration from the University of Miami and moved from his home state to Florida 35 years ago to pursue an insurance career.
He has served with
Travelers
Insurance, Blue Cross and Blue Shield of Florida (now Florida Blue), as well as Humana, before moving out on his own in 2005.
"He has helped me and a lot of our members — people in the community — with their healthcare decisions," Adkins went on to say.
Adkins concluded, "On top of that he's a very spiritual person, devoted to his church, which is a very diverse and welcoming institution. When you add all that up, he's the perfect candidate for Business Person of Year."
Related stories:
Be recognized at the industry's biggest night!
Insurance brokerage wins best place to work award