Private equity firm snaps up majority stake in Brightway Insurance | Insurance Business America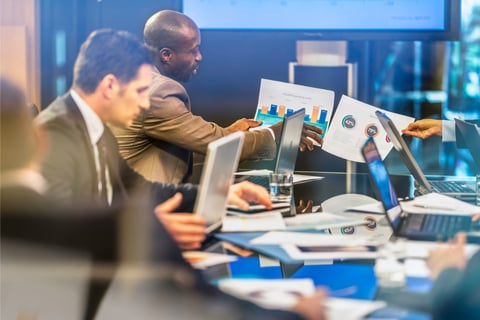 Brightway Insurance has announced the completion of a majority investment from private equity firm GrowthCurve Capital. The investment will enable Brightway to continue its national expansion strategy and invest in its technology platform.
"On behalf of my brother David and I, we are thrilled to take the next step in our journey and partner with GrowthCurve Capital," said Michael Miller, co-founder of Brightway Insurance. "Our goal has always been to ensure the company – and everyone associated with it – reaches its potential.
"We strongly believe that GrowthCurve is the right partner for Brightway to create a 'win-win-win' for franchisees, customers and team members, and take the business to the next level given the firm's unique model of combining functional expertise with deep investment and industry experience."
David and Michael Miller founded Brightway Insurance in 2008. Today, the company has more than 331 franchises in 29 states and manages nearly $900 million of annualized written premiums.
Under the partnership, the Millers will continue to hold significant minority ownership in the company. Michael Miller will join David Miller on Brightway's board of directors.
Effective immediately, Mark Cantin, GorwthCurve's lead operating executive in insurance distribution, becomes Brightway's president and CEO. Cantin has more than 30 years of experience in insurance distribution and underwriting. Prior to joining GrowthCurve, he was a member of the executive committee and president of field operations at QBE North America. He has also served as chief marketing officer at USI Insurance.
Read next: Brightway opens five new franchises in July
"I'm honored and excited to lead Brightway and help fulfill the vision of it becoming a tech-enabled, turnkey provider for the insurance franchisees of the future while offering choice, flexibility and a seamless experience for our customers," Cantin said. "I have a long history of working with the GrowthCurve team and look forward to partnering with them and David and Michael Miller in the next phase of the Brightway journey."
"We have been very impressed with what David, Michael and the Brightway team have built," said Sumit Rajpal, founder and CEO of GrowthCurve Capital. The company pioneered the franchisor model in the insurance space and has generated attractive outcomes for its franchisees, customers and carrier partners. We seek to accelerate the company's growth trajectory by leveraging the company's rich data assets and our expertise in AI, data enablement and digital transformation to introduce new solutions and capabilities to our franchisees and customers and to scale the platform nationally."