US insurance dealmakers – what's next? | Insurance Business America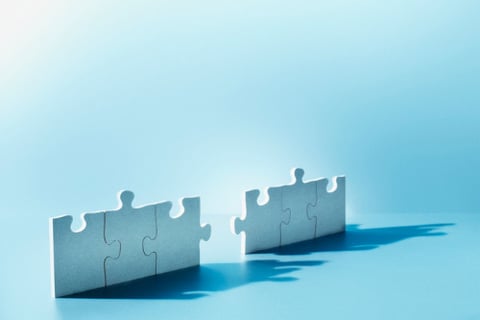 Insurance industry mergers and acquisitions (M&A) in the Americas reached the highest level since 2015 in the first half (H1) of 2021, with 116 completed deals, up from 102 in the second half of 2020. According to Clyde & Co's Insurance Growth Report mid-year update, the region's positive performance was driven by robust deal activity in the United States, where dealmakers are seemingly looking past concerns around the COVID-19 pandemic and related economic uncertainty.
"Some of that first-half deal activity in the US was driven by the positivity that arose in the early part of the year when we suddenly got widespread access to vaccines. There was a lot of hope and expectation for the US market," said Vikram Sidhu, Clyde & Co partner in New York. "Also, the US remains the world's largest insurance market, so at any given point in time, it's very attractive for both American and foreign dealmakers."
There were multiple factors driving deal activity in the first half of the year, according to Clyde & Co. These drivers remained consistent with prior years and included heightened investment in technology and insurtech, as well as considerable interest in specialty underwriting facilities – managing general agents and underwriters (MGA/MGUs). Another common theme was strategic disposals, which the global insurance law firm described as "increasingly common".
Sidhu explained: "We are seeing a lot of legacy books being sold off or prepared for sale. The sellers tend to be companies looking to the future in a robust and creative way, trying to clean up their balance sheets and free up capital; they are taking a proactive focus on the next two, five, 10 years."
Read next: Insurtech driving "robust" M&A deal activity
All of these M&A drivers were present in the US during the first six months of 2021, and Sidhu expects the positive deal momentum to continue over the coming quarters and years as America's post-pandemic outlook is "very positive".
"Dealmakers are really looking past the pandemic and trying to buy and make deals for the future," Sidhu told Insurance Business. "That has really driven the activity in the US because – even though, at times it's been slower than we'd hoped for – there's a real expectation that we're heading towards a sustained recovery in the coming years, and the strategic players want to be well situated to grow their businesses out."
At the same time, there has also been an array of new opportunities and innovations in the insurance space that are drawing the eye of investors in the US market.
"There's a lot of expectation about clean energy – that's just one example of the innovation and opportunities developing in a line of business that's expected to grow by leaps and bounds. So, investors and dealmakers are definitely looking at that," said Sidhu. "Cyber is another line of business that is increasingly attractive, despite all the problems that line has experienced [with increasing frequency and severity of losses, mostly involving ransomware]. Cyber insurance continues to attract investors who really believe they know the space and they can make money because they understand how to manage and underwrite the risks effectively."
Read more: Global M&A on track for record year
Of the 116 deals completed in the Americas in H1 of 2021, more were domestic deals than cross-border. During the pandemic, there's been a lot more talk worldwide of nationalism and protecting one's own interests (e.g. in trade) over that of other countries. But Sidhu said the domestic deals are "not necessarily inward-looking". Rather, he suggested that dealmakers have found it easier to complete domestic M&A during the pandemic because of all the uncertainty caused by COVID-19 around the world. But moving forwards into 2022 and beyond, Sidhu expects the US to remain highly attractive for both domestic and foreign buyers.
"One does have to be cautious talking about post-pandemic because we're not post-pandemic at all – we're still in the thick of it," Sidhu stressed. "But it is the expectation that we will come out of this pandemic period and businesses need to look beyond COVID-19 and plan for the future. That really fueled deal activity in the US in the first half of the year, and that continues to drive the optimism. When I work with and speak with dealmakers, that really comes through loud and clear; they're moving on full speed ahead."