Marine insurers full steam ahead for data & analytics | Insurance Business America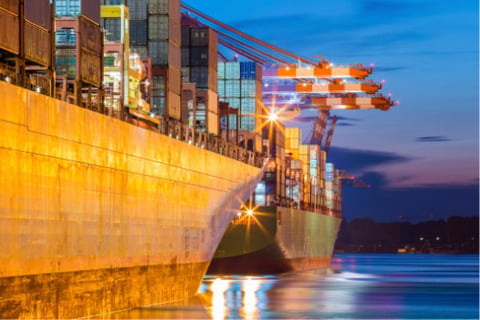 In the future, there will be two types of marine insurers. There will be those that use data and analytics to fuel their every decision, and there will be those that used to exist. Those are the words of Andrew Yeoman, CEO of Concirrus, whose proprietary big data and machine learning platform, Quest, combines wide-ranging datasets with historical claims information to reveal behaviors that correlate to claims.
"Data and analytics is entirely non-optional," said Yeoman. "It's had a slow start, but it's going to pick up more and more speed. In the future, it's going to be very difficult for insurers to compete on the global stage if they haven't got the efficiencies of digitalization baked into their businesses. If they haven't banked that check, they're going to struggle to compete."
Concirrus enables marine insurers to leverage growing data assets and to use analytics and algorithms to improve the decisions they make in their risk selection and underwriting flow. Quest leverages the latest in digital techniques to gain a holistic view of vessel behavior that informs insurers on risk selection and pricing, risk management, sanctions, global activity and policy creation.
Read next: Cargo theft report spotlights important new trends
"In our Quest Marine Hull product, we have granular data down to every vessel in the world, and what their movements are every 15 minutes," Yeoman said. "We've curated data about every aspect of the marine vessel market, from vessel ownership to what route a vessel took, what ports it visited, the weather it was sailed in, all the way down to granular details like the frequency of the waves and the wave height compared to the vessel's length in order to understand the stresses on the ship. We model around 1,500 behavioral factors related to every vessel.
"We curate an awful lot of raw data, which is underpinned by machine learning so that we can consistently extract valuable insights. And then we have our core product, which uses artificial intelligence (AI) to understand the relationship between all of these behaviors and claims. We're able to predict the likelihood of a claim, when and where we think a claim is going to happen, and what the value of that claim will be based on those behaviors. The models that we produce consistently outperform the market by about 20%. We believe we've uncovered what effectively is the new way of underwriting risk."
The difficulty that a lot of insurers have is simply getting to grips with the sheer volume of data that's becoming readily available. Digitalization is rampant in the marine industry. As Yeoman put it: "Everything that can be digitalized will be digitalized," and it's already happening. A lot of ports are now underpinned by Internet of Things (IoT)-connected technology, vessels are increasingly autonomous, and the global supply chain is being managed and monitored with technology. All of that is creating data assets that can be used to support smarter underwriting and to bring about operational efficiencies.
Read more: North P&I Club announces new chair
Before any of this can be achieved, marine insureds have to get past some "natural reticence" around data sharing, according to Yeoman. He told Insurance Business: "There's a natural reticence in the market, where people think: 'If I've got a set of data that shows me in poor light, why would I share that with my insurer? They're only going to charge me more.' But I think time takes care of some of that because the good risks will opt in [to data sharing]. If the industry can provide an incentive for insureds to share that data, perhaps through cheaper or more flexible insurance products, then that will move this along further.
"I do think these days that there seems to be a larger number of progressive thinking individuals within organizations who take the view that the sharing of data is an inevitability. So, what we actually need to do is carve out more efficient business models, which are based around a large amount of shared data. Our long-term view is that those organizations, which are both the producers and consumers of large amounts of data, are ultimately going to win."