Marine underwriting seminar to bring together insurance leaders | Insurance Business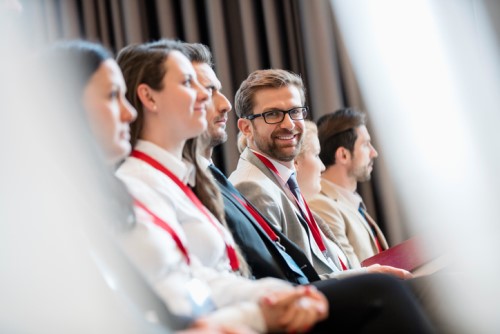 The American Institute of Marine Underwriters (AIMU) is hosting an event which will allow marine underwriters from all across the US to connect and discuss issues related to the specialty industry.
The "Marine Insurance Issues 2019" seminar will take place on May 07, 2019 in New York City. According to AIMU president John A. Miklus, more than two dozen leaders from the ocean marine insurance industry will be present at the event to discuss key trends.
With the theme of "Shifting Market, Shifting Tides: A New Marine Insurance Landscape Is Emerging," the event will cover and/or feature the following topics:
Overview of the US P&C and marine market
Lloyd's US underwriter/broker panel; market changes and impact of Lloyd's "closing the gap"
Weather/NAT CAT and RMS modeling tool updates
Mega ship challenges
Emerging issues; marijuana/opioid crisis and punitive damages
Hurricane plans
Marine leadership panel
"The interconnections are diverse and numerous among insureds, carriers/syndicates, underwriters, brokers, attorneys, and claims and other service providers. Even by the standards of the global insurance industry, the interactions and knowledge required are extraordinary in the ocean marine business," said Miklus in a statement.
Miklus explained that the event allows marine insurance practitioners to build connections and share their knowledge with colleagues. On top of the event, he said that the AIMU will continue to organize meetings, field trips, webinars, live courses, certificates, and other learning and networking opportunities throughout the year.