Midlands Management turns Lloyd's pain into yachting gain | Insurance Business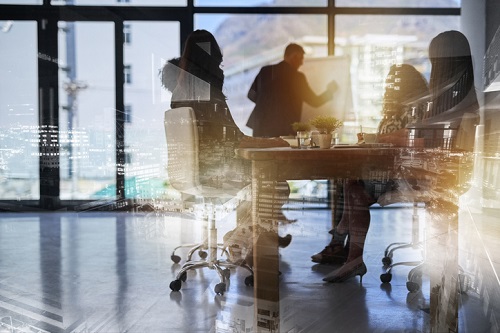 The US yacht insurance market is experiencing a tsunami of change. The Lloyd's market recently announced a significant departure from the sector after posting unsustainable loss ratios and struggling to stay afloat for several years. Other players in the yacht insurance market have been underpricing business for some time and are now attempting to steady their sinking ships by enforcing rate increases - but for some, it's too little too late.
Upheaval in any market's equilibrium creates headaches for some and opportunities for others. For example, Midlands Management Corporation intends to turn the Lloyd's market pain into its own gain. The firm's executive vice president, Colin Caldwell, explained: "In the past 60-90 days, the Lloyd's market has drastically reduced its risk appetite in the US yacht market, with a number of syndicates pulling out completely. That departure has created a huge opportunity for Midlands, especially in places like Florida and states on the Gulf Coast."
The US yacht insurance market in general has been "underpriced for several years," according to Caldwell. As CRS Yachts managing director Simon Ballard, commented: "Underwriters haven't been charging enough money to cover the losses that have occurred. This is for a number of reasons, but overcapacity and competition are chief among them."
Lloyd's syndicates in the yacht insurance market seem to have fallen into this trap and have been left with unsustainable loss ratios. For example, in 2015 the Lloyd's market took around £150million (about US$194) of premium and operated at a loss ratio of 140%, meaning it paid out around £210million (about US$272million) in claims. That was a relatively quiet year when you compare it to 2017, which saw three catastrophic hurricanes and significant losses.
"At Midlands, we've managed a substantial rate increase on our yachting book of business in 2018. We were pressured by reinsurers to increase our rates but we've since seem some relief and have had some reassurance that our pricing is actually right in line with market trends," Caldwell told Insurance Business. "A lot of the market seemed to be underpriced and many of our competitors were underestimating the value to liability."
The Midlands watercraft program has a particular niche in high-performance center console yachts. As opportunities open up in the marketplace, Caldwell hopes to grow that niche and also expand into more traditional yacht business.
"If we look back 90 days, we had lots of competition in the yacht insurance market, but that has now changed drastically," Caldwell added. "We're seeing new business from our competitors who had yacht insurance programs. It's a very exciting time for Midlands; we just need to make sure that we're evaluating all of our new prospects to make sure they're the right business for us."