You can make 'a meaningful impact in insurance,' says IBA Young Gun | Insurance Business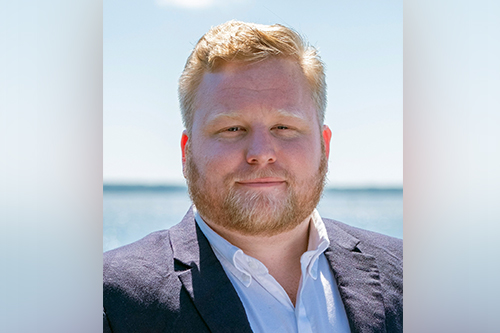 Jack Falvey (pictured) grew up in an insurance family. His father, Mike Falvey, founded Falvey Cargo Underwriting in 1995, now known as Falvey Insurance Group (FIG), with the aim of providing the most comprehensive cargo insurance policy available. Young Falvey watched his father's business grow, but he didn't want to follow in his footsteps.
Instead, he went to Northeastern University to study International Business, with a focus on the Asian markets. During college, he got into the management consulting space and did some long-term co-ops with the Boston Consulting Group. He also spent some time in Shanghai where he worked for a local consulting firm.
At this point, it seemed as if Falvey's path was laid out in the consulting space. But the family business came calling and offered him an opportunity he simply couldn't turn down. Falvey explained: "What I really love doing is solving problems and finding solutions for unique challenges. An opportunity arose to join FIG with a promise from my father that I would be involved in monumental changes and helping the business get to new places."
So, Falvey joined the family business, FIG – a consortium of insurance companies that write Marine Cargo, Pollution, and Shippers Insurance – initially as an in-house analyst, specializing in business analytics and data modeling. With great insight and understanding of FIG's books, he quickly progressed at the company, building out its facilities from eight to nearly 40, and developing strong relationships with FIG's Lloyd's syndicate partners.
One of Falvey's most significant accomplishments at FIG has been the creation of a $175 million primary vessel pollution facility for the MGA Safe Harbor Pollution Insurance – the largest pollution facility in US history. He led the negotiations, structuring, contract reviews and final sign-offs for the deal, which was a game-changing event for a market that had been dominated by one company for more than 40 years.
Falvey also heads up FIG's software development team, with the aim of pushing out industry-leading technology and platforms. The team have worked to transform and modernize the business in order to ensure that all functions are working properly so that FIG's approximately $80 million in GWP can be properly underwritten with claims paid.
Commenting on innovation, Falvey said: "I think innovation in the insurance industry has to be not so much about models, but about removing the friction between various parties. The biggest thing everyone's talking about is data. Just because you have data, it doesn't mean you're going to win or have a competitive advantage. You need to know what to do with it. So, data transparency is really important.
"That transparency should expand to all the customers that you have. We have three customers at Falvey: we have the insureds, we have our brokers, and we have the people who provide us capacity. All three of those needs to be able to see what we're doing and how we're doing it, and they need to be able to interact with us without having to send an email and waiting for a response every day. Allowing greater data transparency, and the ability to interact 24/7 – that's really where things need to be moving forward in this industry."
Fast-forward to 2019 and 28-year-old Falvey, who is vice president of group operations at FIG, has been named one of Insurance Business America's Young Guns 2019. This is an accolade he described as "a great honor" and "wonderful recognition" for the hard work he's put into his career so far.
He told Insurance Business: "Insurance was never my original goal, but knowing the industry so well, and understanding that it's a place where you have to find unique solutions every single day – that's what really drew me to it. When it comes to younger generations, I really think they need to understand that this is an industry that you can have a meaningful impact on, if you choose to. What I mean by 'if you choose to' is: you can very easily get swept up in a company where you're just focusing on selling the policies or processing the policies, but if you have a personality where you really want to engage and drive change, I don't know of another, better, industry that really allows such independence of entrepreneurship, or such ability to be at the table than insurance.
"You have to be willing to commit and put that work into it. The stories you hear, and who you get to interact with every day, are fascinating. From learning about companies and technology, to new pharmaceuticals that are being made, to how ships travel the world, there has always been something that has fascinated me since I've joined the insurance industry. It's all about getting a chance and then fighting for that seat at the table."