Mosaic transactional liability team rounds out first year with promotions | Insurance Business America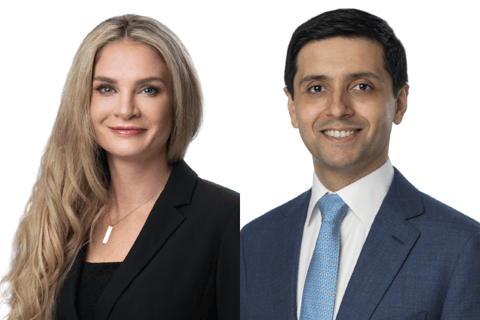 Mosaic Insurance's transactional liability division is celebrating an eventful first year in business. It has seen the division's Stavan Desai promoted to head of Americas, while Katherine Spenner became its global chief legal officer.
"Desai and Spenner (both pictured above) have provided outstanding leadership and positioned Mosaic well for long-term success in the development of thoughtful underwriting and sound protocols in the M&A sector. They are both deserving of this recognition," said William Monat, global head of transactional liability.
The division has undergone a rapid build-out to meet high demand in the M&A sector, expanding to 17 transactional liability professionals in the US and eight specialists in London. These numbers are set to grow this year as Mosaic opens new offices in Canada, Continental Europe, and Asia.
The most recent episode of the new "Mosaic Moment" podcast series also finds Monat playing host, highlighting trends in the transactional liability space and hot-button issues in the use of M&A insurance. He also discusses market forces at play and the impact of the Russia-Ukraine war in a conversation with leading M&A and private-equity lawyer Aaron Slavens of Holland & Knight.