Non-profit insurance sector 'in crisis' | Insurance Business America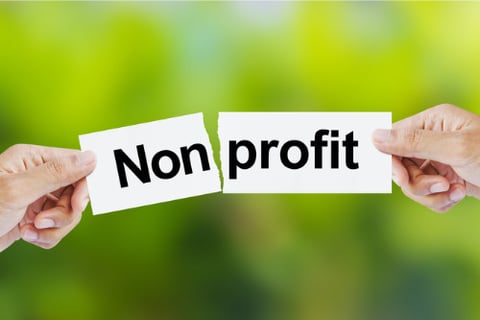 The non-profit insurance market is in crisis, according to the Non-profit Insurance Alliance (NIA). In what could be labeled as 'the perfect storm', charitable non-profits - also known as 501(c)(3) organizations – are battling against a hardening property & casualty insurance market, a restriction of appetite among insurers who have traditionally supported the space, and now additional stresses relating to the COVID-19 pandemic, through which many non-profits are providing frontline public services. For many non-profits, this 'perfect storm' could prove too financially challenging to overcome, unless something is done to solve the insurance crisis and make P&C coverages more expansive and affordable.
The National Council of Non-profits states there are approximately 1.3 million 501(c)(3) charitable non-profits across the United States, of which 97% have budgets of less than $5 million annually, and 88% spend less than $500,000. Many of these organizations provide essential community services in areas like healthcare, social services, arts and culture. One thing they nearly all have in common is a lack of spare cash lying around to put towards skyrocketing insurance premiums. Furthermore, while some non-profits are being priced out of the market, others – especially those who work with animals, children and senior citizens, and disabled individuals - simply cannot procure certain coverages at all.
Read next: Non-profit insurance sector outlook as COVID-19 lingers
There are multiple factors driving these hard market conditions, many of which are relevant across industries and are not unique to non-profits. For example, increased frequency and severity of claims in the commercial auto and commercial property markets have resulted in many carriers seeking rate and restricting coverage through 2019. There are also widespread concerns in the non-profit market around general liability, social inflation and potential high-dollar jury awards in cases of sexual and physical abuse. Recent changes have been made to statutes of limitations with respect to child sex abuse victims, which give now-adult victims lookback windows to sue alleged abusers over historic incidents. Again, this has caused carriers to adjust their risk selection, pricing, and terms and conditions.
Despite these challenges, some carriers remain committed to the non-profit insurance market. The Non-profit Insurance Alliance (NIA), which operates as a licensed P&C insurance carrier in California, as well as being a risk retention group (RRG) in 32 other states and the District of Columbia, is one such firm to plant its flag of resilience in the non-profit market. In fact, the group – which handles more than $150 million in gross written premium from over 20,000 501(c)(3) policyholders – has seen substantial growth in the first quarter (Q1) of 2020.
Read more: Non-profits facing hoard of new challenges amid COVID-19 pandemic
"Outside of California, we grew almost 50% in Q1, which is pretty unheard of for a 30-year-old insurance company," said Ren Agarwal, NIA chief marketing officer. "We ascribe that primarily to carriers exiting the non-profit market in mass. For a variety of reasons, they're basically saying they don't want to write this class of business anymore. In many states, we've become the last carrier willing to undertake these risks – and we're talking about large non-profits like YMCAs and Goodwill; they're coming in our direction because they can't find the coverage they need or they can't find coverage at a premium that makes sense for a non-profit.
"Our underwriting philosophy is to have a very broad appetite. We're in the business of saying 'yes' more than we say 'no'. We look at all non-profit classes […] even when other insurers don't want them. For example, animal rescues across the country were getting hammered last year, and I think we picked up something like 1,500 of them. That was a case where a lot of carriers were saying: 'There are certain breeds that we don't want to insure,' or 'We don't want to insure certain types of rescue facilities that do XYZ'. We didn't introduce those types of exclusions. Rather we looked at it from the standpoint of: 'Are you running a good operation? Do you have solid risk control in place?' And if the answers were 'yes', we would go ahead and insure that rescue."
Despite the NIA's broad risk appetite and willingness to help with the non-profit insurance crisis, there's a major catch. Outside of California, the NIA operates as an RRG – a system enabled by Congress in reaction to the severe liability insurance crisis in the late 1970s and early 1980s, with the formation of the Liability Risk Retention Act (LRRA). Unfortunately, the coverage scope of RRGs created under the LRRA (including the NIA outside of California) does not extend beyond liability risks to property risks, which is what most non-profit organizations are struggling with today.
To address this, there is a piece of legislation pending before the House Financial Services Committee – H.R. 4523, Non-profit Property Protection Act – which would allow well-established RRGs to provide members with additional insurance coverages that traditional insurers are now unwilling or unable to provide. Some RRGs, the NIA included, have gotten around this challenge in the past by writing property insurance through fronting relationships with licensed carriers. However, with more and more carriers exiting the business, the non-profits who benefited from those fronting relationships are running out of luck.
Agarwal commented: "In the absence of that legislation, you essentially have a perfect storm. You have a hardening insurance market and you have COVID-19 related stresses on non-profits that are really on the frontlines providing all manner of services in the communities that even government cannot provide right now. They would be hit very, very hard without the ability of established RRG's to provide property insurance for them.
"At the NIA, we're in support of H.R. 4523. and we are speaking where we can with members of Congress to tell them about this crisis to educate them that if [carriers keep exiting the market and RRGs are not allowed to offer commercial property insurance], there's a massive problem here because there aren't other carriers in the market that are going to pick up this business. If there were, we wouldn't grow 50% in one quarter."