Northwestern Mutual pays tribute to non-profits | Insurance Business America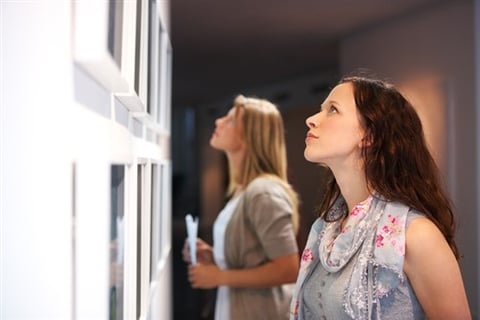 Northwestern Mutual has opened an art exhibit featuring works inspired by the 25 non-profits the insurer has supported over the past quarter of a century.
The exhibit, "Giving Gallery: Community in Process," features art from 17 Wisconsin artists. Each piece is evocative of the non-profit organization that inspired it.
In one piece, artist Della Wells presents a collage carefully constructed over one of the distinctive red jackets worn by representatives of City Year Milwaukee, AmeriCorps members who mentor students from local schools. Metalsmith Hiroko Yamada has a sculpture of an enormous dragonfly at the exhibit that honors the American Red Cross. Another sculptor, Tom Queoff, created a likeness of the passenger pigeon – a now-extinct bird once endemic to Wisconsin – in tribute to the Milwaukee Public Museum.
Northwestern Mutual assistant director of strategic philanthropy Lynn Heimbruch hopes the art gallery not only celebrates community-serving agencies, but also encourages visitors to "donate, advocate and certainly volunteer for these great organizations and causes."
Heimbruch also revealed that the Northwestern Mutual Foundation gave each non-profit represented in the art display $10,000.
The display is open to the public, free of charge, on the first floor of Northwestern Mutual Tower & Commons in Milwaukee. Milwaukee Journal Sentinel reported that it will run until 2019, after which the art installation will go on tour. Northwestern Mutual revealed it has plans to take the exhibit to New York, Philadelphia, Phoenix and Tucson, AZ., where the company has offices and where two of the non-profits are located.


Related stories:
US insurers make it to Glassdoor's Employees' Choice Awards list
Northwestern Mutual offers grants to local non-profits