Tackling the unique challenges of the non-profit insurance space | Insurance Business America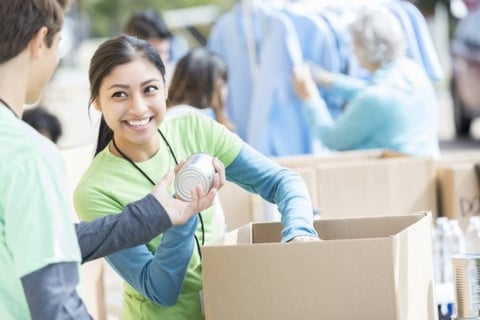 Non-profit organizations bring something special to our communities. They're the glue that pieces together fractured lives, fixes problems, and offers enrichment and joy for those in need. The services non-profits render are endless and oftentimes quite unique … and their insurance needs are equally diverse.
"Non-profit organizations do very unique things," said Maureen Dyson, area executive vice president at Charity First Insurance Services, a program manager servicing non-profit, religious and social service organizations. "Non-profits find a need in a community and they tailor their operations around it. That need could be absolutely anything, so a lot of what we do as insurance specialists, is trying to figure out how to put these organizations into a classification."
Take a soup kitchen as an example. There's no ISO classification for soup kitchens, so how might an insurer determine an appropriate premium? One method might be to compare the soup kitchen with a similar business entity, for example, a restaurant. However, with a restaurant classification, the rate is based upon sales and so the more revenue the restaurant makes, the more premium it pays. As Dyson pointed out, the obvious problem with comparing a soup kitchen to a restaurant is that soup kitchens make no sales.
"We have to come up with classifications for unique organizations that don't fit into normal ISO categories, and we have to figure out a standardized rate solution. For example, with soup kitchens, we will charge X amount per meal. This works because soup kitchens know how much food they have to prepare and how many meals they're going to hand out," Dyson told Insurance Business. "That's just one example of a unique scenario you might run into when insuring non-profits. They have exclusive classifications and operations, which is why it's really important to work with an program manager, MGU or insurance carrier who understands the business and can place each account into the best possible classification."
Non-profit organizations not only have special classification needs; they also have some quite distinctive coverage needs. In recent years, non-profit and social service organizations have become much more aware of employment practices liability and specialty coverages like sexual abuse and molestation insurance. Those who perhaps didn't have these specialty coverages in the past are now requesting them, and those with the coverages already in place, are requesting higher and higher limits, according to Dyson.
Charity First has been specializing in non-profit and social service organizations for over 30 years. The program manager offers all lines of coverage, including general liability, inland marine, crime, commercial auto, workers' compensation, and specialty coverages such as sexual abuse and molestation. The program is reactive to non-profits' needs. For example, after receiving lots of last-minute requests from clients for live event coverage for fundraisers and special events, the Charity First team created a form with automatic inclusion for certain types of special events with no additional premium charge. The aim, according to Dyson, is to help brokers put together "the most comprehensive insurance policy possible" for their non-profit clients.
"One thing we've focused on in recent years is getting our clients more interested in cyber liability insurance," Dyson added. "Most non-profits have an online presence and many of them will ask for donations, which they take online, so they definitely have some cyber exposures. However, it's been a little bit slow to catch on, but we're starting to see more interest. I personally think cyber liability insurance is a worthwhile purchase for non-profits. If a non-profit did have a breach, not only would they lose that important data and information, but they would also lose the trust of all the people they've been trying to develop relationships with and obtain funding from. That would be a huge pitfall for non-profits."