USI, CopperPoint make donation to veteran charity non-profit | Insurance Business America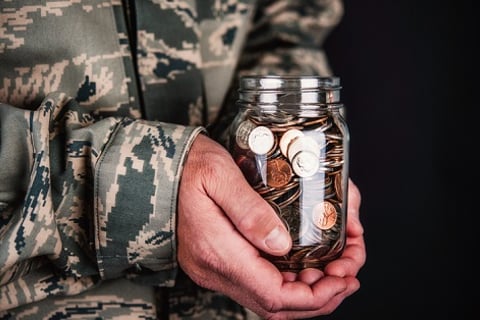 USI Insurance Services and CopperPoint Insurance have presented a charity organization with a generous donation.
Both insurers have donated $10,000 to The Wounded Warrior Project for its work with veterans and military service members. The non-profit helps those who sustained a physical or mental injury, illness, or wound, linked to their military service on or after September 11, 2001, and their families.
The check was presented to the charity organization by USI principle William "Wick" Pilcher and CopperPoint president and CEO Marc Schmittlein.
"We have been donating to Wounded Warrior Project on behalf of our clients for well over a decade," said Pilcher. "The organization provides vital services for our wounded warriors and we are proud to be associated with such a fine group of people.
"We were extremely excited when CopperPoint joined us in our 2017 support. Thank you, CopperPoint and Wounded Warrior Project!"
"CopperPoint is honored to partner with USI to present this donation to the Wounded Warrior Project," Schmittlein commented. "This organization serves a segment of military vets and their families that truly deserves ongoing community support. We thank them and their families for their service and sacrifice."
A release said that the donation was made through CopperPoint's charitable matching program for its select agency partners.
Related stories:
Michael J. Sicard, Chairman and CEO, USI Insurance Services
USI Insurance closes acquisition of Wells Fargo Insurance