Commercial E&O leader sheds light on US marketplace | Insurance Business America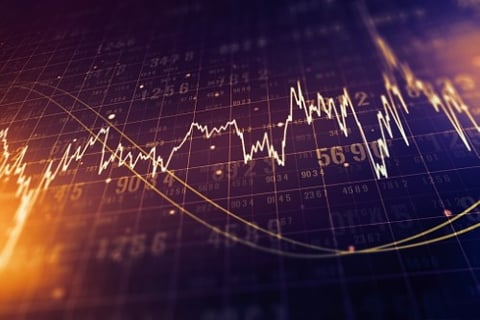 AXA XL Insurance recently appointed Michael Takigawa as the head of commercial E&O for the Americas region, responsible for overseeing the underwriting strategy and product innovation for commercial E&O business, which includes lawyers, accountants, and miscellaneous professional liability.
Takigawa joined AXA XL – the P&C and specialty risk division of AXA – in 2003 and most recently served as the head of strategic planning and west regional leader for design professionals. He began his insurance career in 1996 at Royal Sun & Alliance as a vice president, operations executive. Before that, he spent a number of years as an equities analyst for an investment and research firm.
Reflecting back on his time as an equities analyst, he said: "The mantra back then was maximizing shareholder wealth. That was it – one singular marching order. But, to me that's changed for the better as companies are recognizing the need to have an elevated sensitivity to social and environmental issues. And, if you're not, one way or another, you're going to be held accountable for it.
"This duality of purpose is not only the right thing to do but I think it makes the industry more attractive. It's a good feeling knowing that you are creating economies for your family and your colleagues but also doing something to advance social and environmental issues that are affecting us individually and globally. I think this is a good thing, and I'm happy to be working for a company that understands this. As an underwriter, I want the brokers, intermediaries, and our clients to also have these same values."
Read next: Aon on what could be the next D&O claims trend
Takigawa's appointment as head of commercial E&O for the Americas region is significant because it gives AXA XL a holistic view of its footprint and performance in the sector. This is particularly important as the market contends with challenges like social inflation, economic instability, and the increasing frequency and severity of natural catastrophes.
These trends (and others) have resulted in some market hardening, according to Takigawa, who said that carriers continue to increase rates above claim inflationary levels. Recently, there has also been some limit contraction on the primary side of commercial E&O coverage, with some carriers halving the amount of primary coverage they're willing to offer.
"Social inflation is certainly one of the [key loss] drivers [in the commercial E&O marketplace] beyond attritional loss," explained Takigawa. "Other drivers that have been around for a while are the economy and natural catastrophes – but these are moving targets, and, as threats, both are increasing.
"The economy has been steadily growing every year and money has been relatively cheap and easy with quantitative easing (QE). But, at some point QE is going to end and the economy is going to turn, and historically, this means more claim activity. We know natural catastrophes are on the rise and may not impact all of E&O the same way. However, this will have some impact, since at a minimum, it leads to an increase in cost on the reinsurance side."
Read more: The COVID-19 vaccine mandate debate - factors every employer must consider
In the US alone, professional service revenues generate around $2 trillion annually, which Takigawa rightly described as "a big number!" and one that presents significant commercial E&O market opportunity for AXA XL. He said the focus now is for the insurer to construct a vertical where it can profitably participate and achieve long-term growth.
"First and foremost, I'm coming into a great situation with an experienced team of underwriters, underwriter assistants, claim specialists and actuaries," the new E&O head told Insurance Business. "They have an acute understanding of E&O risk and claims, and they've been through multiple market cycles. We've had some great conversations, and what's nice is that you know the knowledge and technical acumen is there, but seeing the level of engagement and passion is what's really exciting to me.
"In terms of financial goals, we have those. But what is most important is to define what processes (limit, price, and appetite) and habits will give us the best opportunity to achieve the desired outcome. Our habits are more focused externally in terms of broker communication, servicing, and following-up. That takes a lot of self-awareness and discipline. But if we continue to focus on developing great habits and being disciplined with the process, we'll have tremendous long-term opportunities."