Determining loss trends in dynamic SMML risk landscape | Insurance Business America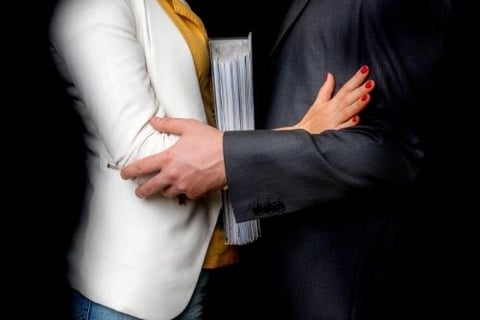 Sexual assaults are more prevalent crimes in the United States than many might think, especially since, historically, they are also some of the most underreported. The risk of sexual violence is notoriously difficult to measure as there is no single source of data that provides a complete picture of the crimes committed. Insurance organizations typically use loss history and claims data to predict future exposures, but the historic underreporting of sexual assaults begs the question: How accurate is the insurance industry's loss data?
That's a challenge that Chris Robowski deals with every day in his role as Director, Underwriting - Product Leader for Allied Medical, Social Services & Sexual Misconduct and Molestation Liability (SMML) at Tokio Marine HCC – Cyber & Professional Lines Group. He said: "Managing our SMML product, adjusting our risk appetite, and forecasting for the future is trickier than it is for our other lines of business.
"Underwriters typically analyze 10-20 years of loss experience to determine trends and potential exposures, but with SMML insurance, the loss experience may not represent the full potential exposure. Looking solely at the past is not an option, it is imperative to contemplate current events and adjust our underwriting position based on the evolving social and legal standards."
Read next: Does EPL insurance provide enough protection for sexual misconduct and molestation liability?
In 2017, the #MeToo movement made headlines around the world, prompting people to publicly share their experiences of sexual assault or harassment to hold perpetrators accountable. This is an example of a new, unexpected development to which SMML insurers must adapt. Since the #MeToo movement began, there has been a significant uptick in the number of reported sexual misconduct incidents, resulting in an increased frequency of SMML claims.
Insurers have also managed changes in state regulations. New York, for example, has passed several laws that either eliminate or extend the statute of limitations for reporting sexual assaults. This means that all insurers who have written general liability policies in New York on an occurrence form may have to reopen their books for historic calendar years to allow SMML claims to be reported. Again, this could have an unforeseen impact on the industry's loss experience.
Another challenge associated with determining loss trends with SMML risk is that incidents can happen to anyone, anywhere. There are some industry sectors and operations that are considered higher risk. Robowski explained: "Any operation involving minors or vulnerable people who have a harder time caring for themselves can be considered higher risk […] because there is more opportunity for a perpetrator to take advantage of them.
"One-on-one services like rideshare or home healthcare are also higher risk as people have more opportunity to perpetrate an act. Another element we look at when underwriting is how involved staff are in someone's daily routine. Sexual assaults are frequently premeditated. Of course, some occurrences are not preplanned, but, typically, a perpetrator will plan an act by learning someone's routine. For example, a home healthcare worker might wait for an elderly client's son to go to his weekly gym class before they perpetrate an act."
Read more: Why SMML insurance is an important coverage for your clients
In the past year, the world has changed dramatically as a result of the COVID-19 pandemic. Numerous businesses across the US have shifted temporarily to remote operating models and social distancing requirements to limit the spread of the coronavirus. As a result of the declining number of in-person daily transitions, some types of SMML exposures decreased, but others increased.
"We are seeing more incidents being reported involving acts that are committed electronically via text messages or emails," Robowski told Insurance Business. "These claims have always been present, but as part of the increase in reporting [amid the #MeToo movement] and the new work-from-home environment, these types of incidents are on the rise. These types of texts and emails are harassment, but misconduct is not tied to the legally defined term of harassment. How do we determine the damages? That's the tricky part – and it's something that we're certainly monitoring."
To learn more about Tokio Marine HCC – Cyber & Professional Lines Group's SMML insurance product, visit: https://www.tmhcc.com/en-us/products/sexual-misconduct-and-molestation