Judge rules that National Union had duty to defend in D&O case | Insurance Business America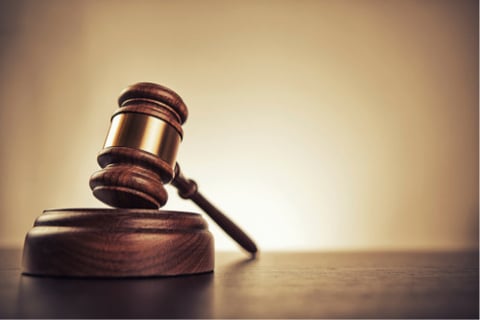 A US District Court judge has ruled that an insurance company has a duty to defend a group of executives in a lawsuit, despite the company's claim that their directors and officers policy did not cover the matter.
Judge Gregory H. Woods ruled that National Union Fire Insurance Company was obligated to defend the executives of Aegis Defense Services in a lawsuit involving its parent company, Hestia. The plaintiffs – Timothy Spicer, Jeffrey Day and Mark Bullough – were both executives of Aegis and shareholders of Hestia.
The lawsuit stemmed from the sale of Hestia to GardaWorld Consulting (UK) Limited. When GardaWorld sued the Aegis executives for alleged misrepresentations made in connection with the deal, the Aegis execs demanded that National Union fund their defense costs - as required by their D&O policy.
However, the insurer denied coverage, arguing that the plaintiffs had acted in their capacity as shareholders of Hestia in the sale, rather than executives of Aegis.
In the previous case, however, GardaWorld had singled out Spicer, Day and Bullough as Aegis executives. In that case, Hestia shareholders sued GardaWorld, claiming it had failed to properly interpret and apply the terms of an earnout provision in the sale agreement. GardaWorld countersued – but only brought claims against Day, Spicer and Bullough, who were also executives at Aegis.
"While the Counterclaims involve the sale of the shares of Hestia, the facts pleaded in the Counterclaims focus on the acquisition of the business operated by Aegis U.S. and representations made by the plaintiffs regarding the financial condition of that company," Woods wrote in his ruling.
Read next: Houston Rodeo slaps insurer with lawsuit over BI claim denial
Indeed, Woods noted that GardaWorld's counterclaims targeted "alleged misrepresentations in the financial statements of Aegis U.S., which were later provided to GardaWorld. Thus, he said, the conduct of the plaintiffs implicated in GardaWorld's allegations "may have been undertaken by the plaintiffs solely in their capacity as officers of Aegis U.S."
Because GardaWorld's counterclaims dealt with Aegis as well as Hestia, Woods said he could not rule that those counterclaims were excluded by National Union's policy.
"The court cannot conclude as a matter of law that the Counterclaims fall within the scope of exclusion," he wrote. "There is a reasonable possibility that they do not. Issues of fact preclude a determination that defense costs are not available in this case."
"We are very pleased with the decision," said Kenneth Frenchman, managing partner at Cohen Ziffer Frenchman & McKenna, the plaintiffs' law firm. "Judge Woods' recognition of the broad duty to defend for directors and officers will hopefully encourage insurers to step up and defend these sorts of claims in the future instead of forcing policyholders to bring suit.