Management and professional liability market in for turbulent 2021 | Insurance Business America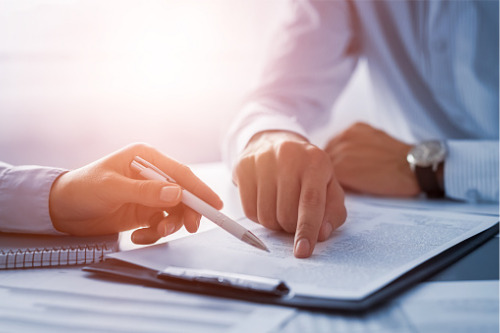 The market will remain turbulent in 2021 for most lines of management and professional liability, according to the 2021 Market Outlook from Risk Placement Services (RPS).
So far in 2021, corporate bankruptcies, widespread layoffs and cyber breaches stemming from the COVID-19 pandemic are compounding the distress already facing the management and professional liability market in 2020, RPS said. Insurance carriers writing nearly every line of business in the market segment are hiking premiums and rates, reducing capacity and more closely scrutinizing accounts.
"Management and professional liability carriers are more focused than ever on profitability over growth, due to many years of depressed pricing and growing claims, and then compounded by the pandemic," said Manny Cho, executive vice president for executive lines at RPS. "As a result, public and private company directors and officers (D&O) and cyber liability lines are seeing dramatic changes in pricing, terms and conditions – and this trend is expected to continue throughout 2021 and into 2022."
The RPS report found that the D&O market for mature companies appears to be stabilizing. However, the market remains challenging for companies that are going public. This has been exacerbated by the advent of special-purpose acquisition corporations (SPAC) to facilitate initial public offerings and the use of private investment in a public entity, which increases underwriting complexity in already-complex transactions, RPS said.
"The SPAC market and potential future litigation could cause some major disruption to public company D&O – a line of business that is finally beginning to settle down in certain areas as we see new competition and new capacity for excess layers come into the market," Cho said. "But that could change in an instant if litigation trends worsen and underwriters continue to focus on profitable results."
In the private company D&O market, underwriters are requiring unaudited financial statements – and a COVID-19 supplemental in most cases – in an effort to uncover any potential liquidity issues that could lead to bankruptcies. Minimum retentions are spiking four- and five-fold, and capacity is being slashed, requiring insureds to use multiple carriers to reach desired limits.
Read next: Risk Placement Services launches new brand
In cyber liability, underwriters are imposing sublimits, coinsurance and exclusions for cyber extortion as attacks by hackers exploiting remote-work vulnerabilities escalate.
"Cyber is a line of business that is expected to be in flux at least through the end of 2021 and beyond," Cho said.
Professional liability
Professional liability highlights from the RPS report include:
Pricing remains relatively flat for lawyers' professional liability coverage, but carriers are reducing capacity, especially for firms with 10 or fewer attorneys.
The allied healthcare professional liability market is undergoing a market correction this year, with primary rate increases averaging around 15% and excess premiums growing from 50% of primary premium to 75% or 80%.
The professional liability market for insurance agents and brokers is tightening in response to the recent spike in natural catastrophes. In response to insurers denying coverage for many professional liability claims, policyholders are filing E&O claims against their insurance agents.
Cho said that in order to navigate the volatile market, agents and brokers need to set expectations with their clients up front.
"Underwriters are inundated with submissions, so it is critical to provide them with complete and thorough information to best position your clients to secure more favorable prices and terms under these challenging market conditions," he said.