Opioid manufacturers face hundreds of lawsuits for allegedly misleading doctors | Insurance Business America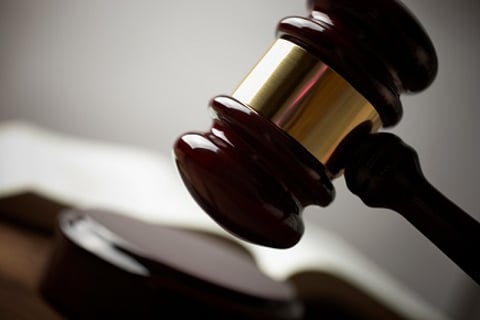 Opioid manufacturers are feeling the heat as hundreds of lawsuits bear down on them, accusing the drug makers of misrepresenting their products.
Last year, about 250 cities, counties, and states sued opioid makers, wholesalers, distributors, and marketers. The lawsuits claim that the companies used misleading marketing to convince healthcare professionals and the public that opioids are rarely addictive and safer substitutes to non-addictive pain medications such as ibuprofen.
Manufacturers have denied the claims and said that litigation should be put on hold until the FDA studies on the long-term risks and benefits of the drug are finished.
However, experts say that due to the staggering number of lawsuits, some companies could be forced to settle.
"The litigation costs must be killing them," University of Kentucky college of law professor Richard Ausness told
USA Today
. "The problem is that a settlement with some plaintiffs will only cause more plaintiffs to sue."
Ausness prefaced that only a global settlement could prevent further lawsuits from emerging. Purdue Pharma, manufacturer of the opioid OxyContin, has proposed such a global settlement, Bloomberg reported.
As drug manufacturers struggle to address the lawsuits, new suits are being filed by other cities, counties, and even hospitals.
A new series of lawsuits from several Michigan communities accuses opioid companies of violating the Racketeer Influenced and Corrupt Organizations Act for having "pushed highly addictive, dangerous opioids, falsely representing to doctors that patients would only rarely succumb to drug addiction."
"[Governments] are learning that litigation may be the only avenue for them to recover some of the massive increased expenses related to the epidemic," commented Paul Hanly, a lawyer whose firm Simmons Hanly Conroy is involved in 150 of the lawsuits.
The "opioid crisis" has reached such a point that the federal judge in charge of overseeing most of the lawsuits noted that he would rather find a way to curb the addiction epidemic rather than referee the litigation.
"About 150 Americans are going to die today, just today, while we're meeting," US District Judge Dan Polster of Cleveland, OH, told both parties in January. "And in my humble opinion, everyone shares some of the responsibility, and no-one has done enough to abate it."
Related stories:
Everyone has a role to play in curtailing the opioid crisis – Chubb
Is legal cannabis the answer to America's opioid crisis?