Is legal cannabis the answer to America's opioid crisis? | Insurance Business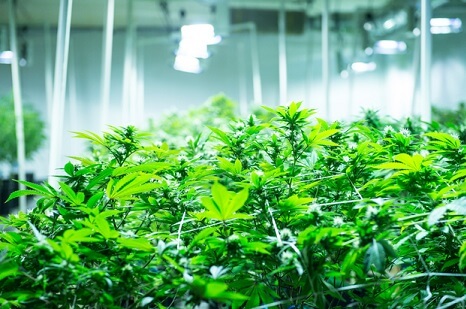 Addiction and misuse of powerful opioid drugs has reached epidemic proportions in North America. The crisis has been deemed a public health emergency by President Trump and the US Department of Health and Human Services.
Almost 100 Americans die every day from overdoses
linked to opioid drugs
. Many are calling for safer alternatives to be offered by healthcare professionals.
One such possible substitute is cannabis, which is legal for medical purposes in 29 out of 50 US states and the District of Columbia, as of April 2017. As an alternative to opioids, cannabis seems to make sense, according to Tim Pietrucha, medical cannabis expert at
Arthur J. Gallagher & Co
.
"Medical cannabis isn't something you're going to overdose from, even if taken incorrectly – as opposed to an opioid, which you clearly can misuse," Pietrucha told Insurance Business. "It's not nearly as addictive as an opioid, and if it's something that helps with treatment for certain types of pain, why not make it available?"
Of course, this issue depends on the pharmaceutical industry and what their stance will be with opioids in light of the current epidemic, versus the cannabis industry which is trying to push for legalization. On top of that, the medical cannabis industry continues to highlight the many possible medicinal uses of the drug – pain relief being just one.
Insurance Business asked Pietrucha if the replacement of opioid treatment with medical cannabis could correlate to fewer medical liability claims among healthcare professionals –
where exposures have increased massively due to the opioid crisis
.
"I would think that might be the case, but keep in mind that cannabis isn't FDA (Food and Drug Administration) approved," he replied. "So, when a doctor recommends cannabis, it's always purely a recommendation – it's not a prescription because medical cannabis does not have FDA approval.
"In states where medical cannabis is allowed, the cannabis part almost has to be a last resort for the doctor, meaning they have to go through a number of protocols and pretty much the whole opioid issue before landing on cannabis."
The medical cannabis industry is fighting hard to try to remove the 'last resort' status from the drug. Many believe it should be raised a few notches and offered ahead of much more addictive opioid options. To do this, doctors need to be fully educated, the solutions need to be approved and healthcare professionals need to be given a clear go-ahead.
"If you take the state of Illinois as an example, it's extremely difficult for doctors to prescribe medical cannabis because they're scrutinized immensely by the state," Pietrucha added. "If the healthcare professionals don't take extreme care dotting their 'I's and crossing their 'T's, they're going to get in trouble for prescribing medical cannabis.
"A doctor might prefer not to risk his or her license, or risk getting into trouble for recommending medical cannabis, when there's punishment if something is done incorrectly moving forward."
Those issues are likely to be ironed-out in the near future as
more and more states opt for legalization
.
Related stories:
Krauter invests in leading cannabis insurance broker
Is pot no riskier than any other surplus lines product?