Pregnancy discrimination settlements on the rise | Insurance Business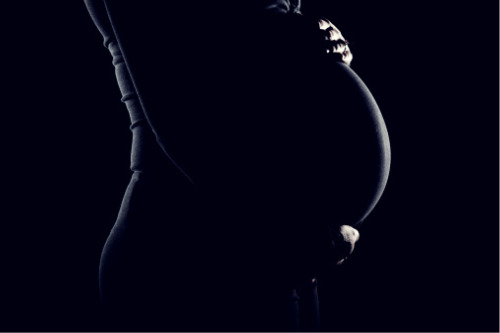 A California woman was awarded $185 million in 2014 after a federal jury in San Diego found she was unlawfully demoted and later fired from her job after announcing her pregnancy. The case involved a woman named Rosario Juarez, who claimed she was demoted from a management position with the retailer, AutoZone Stores Inc. when she became pregnant in 2005. She then filed a lawsuit that challenged her demotion on the grounds of pregnancy discrimination, and shortly afterwards, her employment was terminated.
Autozone fought Juarez's claim, instead arguing she was fired for misplacing $400 in cash. The retailer, which sells auto and light truck parts and accessories, ultimately lost the case. The firm was ordered to pay Juarez $185 million in punitive damages, in addition to $872,000 in compensatory damages. The Los Angeles Times reports Juarez's attorney, Lawrance Bohm, as saying: "Hopefully, this verdict sends a loud and clear message to AutoZone that the company is not above the law and must treat working mothers with dignity and respect."
In 2019, nearly 3,000 pregnancy discrimination charges were filed with the US Equal Employment Opportunity Commission (EEOC) – the legal body that sets pregnancy discrimination laws. Claim settlements reached $22.4 million in 2019, marking a 32% increase from the yearly average of around $17 million from 2010 to 2018 - and that's without taking out of court settlements into account. With such a significant upward trend, it's vital for employers to observe EEOC laws and best practices, according to Chris Williams, employment practices liability product manager at Travelers Insurance.
Read next: D&O litigation - From mismanagement to misstatement claims
"I suspect it's primarily a lack of understanding on some employers' part on what their obligations are under the law. I think probably in some cases, employers may put their present needs ahead of complying with the law, and that manifests itself potentially in a couple different claim scenarios," Williams told Insurance Business. "For example, an applicant might apply for a job, get offered a position, but then the employer finds out the individual is pregnant, and subsequently withdraws that offer. The other way you might see that manifest itself is if an employee is terminated or demoted after they become pregnant.
"Another example is if an employee is denied leave or a certain accommodation that they're entitled to under the Family Medical Leave Act. In a lot of those cases, I think it's really driven by the employer putting their immediate and short-term needs ahead of the big picture and complying with a law. Part of [the 32% increase in settlements] may just be an awareness issue among the claimants about what their rights are under the law. That potentially could be flowing from the #MeToo movement and a greater awareness overall of workers' rights and what's acceptable and unacceptable in the workplace."
Pregnancy discrimination typically falls under employment practices liability (EPL). These cases – not just pregnancy discrimination, but all EPL claims – are attractive to the plaintiffs' bar because of monetary incentive. If a plaintiff prevails on an EPL case, the plaintiff attorney gets their fees on top of whatever the damage award is. This is another reason why, historically, very few employment cases have gone to trial. Not only is it very costly to defend an employment case, but if an employer loses, they will also have to pay the plaintiff attorney fees as well as damages. As Williams pointed out, there's an inherent risk in trying some of these cases, which is why a lot of employers prefer the certainty of a settlement as opposed to the uncertainty of a jury verdict.
Read more: Social inflation making professional lines "trickier"
"There are ways to mitigate this risk. First and foremost, employers need to understand the law," Williams commented. "It's not just federal law - there may be separate state laws that come into play as well - so making sure you have a grasp on that is very important. It's also incumbent on employers to make sure they train their supervisors and managers on what that law is. If it's just your general counsel, your CEO, and your HR department that knows the law, but the rank and file supervisors don't, that's when employers can get into trouble. Everyone need to be trained.
"They should make sure that their policy prohibits discrimination based on pregnancy and that their employees, supervisors and managers are aware of that. While an employer is within their rights if it's an at-will employee to terminate a pregnant employee, they can't do so because the employee is pregnant. If an employer has an employee that's pregnant and they want to terminate her, it would probably be prudent to talk to a lawyer before doing so. And finally, maybe consider purchasing an EPL insurance policy."
The insurance broker and agent force are on the front lines in terms of explaining how EPL insurance can help protect companies in these situations. They can also explain the ramifications of not having insurance.
Williams explained: "For those folks that don't have insurance, I think there's a couple things to consider if you get an employment practices claim. There's a monetary component - you've got to go out and hire a defense lawyer. There's potentially a settlement or an award that has to get paid. And if you lose, there's potentially plaintiff attorneys fees that have to get paid as well.
"There's also a potential PR issue if you have a negative verdict. Some states now are prohibiting non-disclosure agreements on settlements. There could be some negative press coming out of it as well. Then there's what I call the litigation hassle factor - the amount of time and resources a company spends in responding to litigation by turning over records like emails, personnel files, records of meetings, employment decisions, and having your employees depose and testifying at trial. All those things are fairly stressful and challenging, and I'm confident in saying that no employer enjoys going through that process."