Rate increases rife in A/E professional liability market | Insurance Business America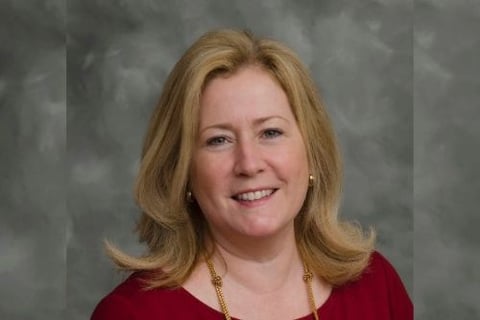 The US construction industry remained resilient during the COVID-19 pandemic, enabling many insurers that provide architects and engineers (A/E) professional liability insurance to achieve varied premium growth in 2020. However, deteriorating claims experience and significant uncertainty heading into 2021 is prompting insurers to seek larger rate increases, according to a new survey by specialty insurance broker Ames & Gough.
Nearly all insurers in the Ames & Gough survey of 20 leading A/E professional liability insurers are planning to raise rates this year, with one in five seeking increases above 10%, and one in four planning to raise rates by 6-10%. The majority (57%) are only seeking modest increases of up to 5%. Some of these proposed rate increases are targeted towards high-risk projects and disciplines (such as: structural engineering, architecture, geotechnical and mechanical engineering), but some insurers are considering raising rates across their entire book.
Read next: A&E exposures heat up with climate change
"For the last several years, the A/E professional liability market has been relatively soft, meaning it's been favorable for insurance buyers. Insurers have tried to get rate increases over the years, but high capacity and continued competition in the marketplace has hampered that a little bit," said Joan DeLorey (pictured), senior vice president and partner, Ames & Gough, and co-author of the survey. "But in 2020 there was a shift. Insurers across the country saw an uptick in both the frequency and severity of A/E professional liability claims, and, as a result, they're taking a closer look at their books and they're looking for ways to balance growth and account retention with their profitability goals."
Insurers' largest claims in 2020, according to the Ames & Gough survey, involved bodily injury, design defects, property damage or construction delays. Most insurers surveyed paid a multimillion dollar claim in 2020: 45% paid a claim between $1 million and $5 million, and 25% paid a claim exceeding $5 million, including 10% paying a claim between $10 million and $20 million.
In a tightening market characterized by worsening claims experience, brokers and agents can assist their A/E clients by starting renewals early and providing the most comprehensive and information-packed submissions to underwriters, DeLorey stressed. It might also be appropriate to re-market an insurance program and seek alternative quotes, especially for clients with clean loss histories and sound risk management practices, who might be able to avoid blanket rate increases.
Read next: Victor's A&E professional liability program gets exciting revamp
One area of the A/E professional liability market with some evidence of tightening involves insurers' responses to the increasing number of requests for higher liability coverage limits – something that A/E insureds are seeking more often due to contractual obligations. According to Ames & Gough, while higher limits of $5 million and above remain available, they're now subject to much greater scrutiny by underwriters, and brokers may have to seek different layers of coverage from different insurers depending on the limit required.
"The higher liability limit requirements [written in contracts] can be challenging for A/E clients," DeLorey told Insurance Business. "For the most part, we're still able to obtain quotes, but the key thing is for clients to get involved in the contract negotiation phase as early as possible. Sometimes, with the focus on getting approval and winning a project bid, the insurance requirements in the contract could be an afterthought. Firms are left with accelerated timelines and trying to negotiate acceptable terms or meet challenging contractual requirements.
"At Ames & Gough, we always advise our A/E clients to get involved in contractual negotiations early […] because we're seeing more and more onerous contract terms and insurance requirements that need to be worked out ahead of time. This isn't solely related to professional liability limits; we're also seeing greater contractual demands around umbrella liability and cyber coverages."
Moving forward into 2021, there is a lot of uncertainty on the horizon for A/E firms and their insurers, especially relating to the COVID-19 pandemic. Exposures associated with the pandemic include: potential project delays or cancellations, fluctuations in the supply and pricing of materials, COVID-related health and safety compliance, remote working, and the ever-increasing issue of cyber risk. All of these exposures are having an impact on how A/E professional liability insurers are managing their balance sheets and determining their premium pricing.