Reinsurance CEO files suit against law firm for loan that never materialized | Insurance Business America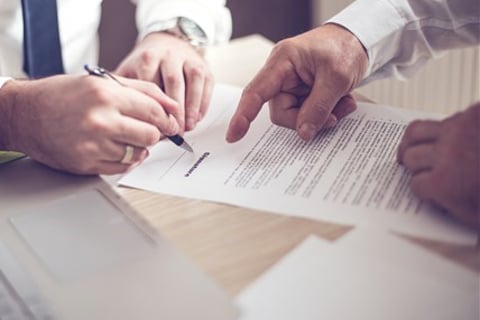 A reinsurance business is suing a Miami-based law firm for its part in a multimillion dollar loan a businessman took out but never received.
Tal Piccione, president and CEO of US RE Companies, filed a suit in Miami-Dade Circuit Court, naming Miami firm Lydecker Diaz, three lawyers, and two other men and their companies as defendants, claiming that they played roles in his victimization by a convicted fraudster.
Daily Business Review
reported that the counts listed in the suit range from gross negligence and failure to disclose known information to negligence, to breach of fiduciary duty, vicarious liability, negligent supervision, fraudulent misrepresentation and successor liability.
The suit also seeks civil remedies for alleged criminal practices, which include the making of false statements to obtain property or credit, organized fraud, communications fraud and compounding felony. A number of the counts against the defendants carry triple damages amounting to as much as a $60 million payout.
Piccione loaned his company money to pay large advanced lending fees for a loan from Westmoreland Equity Fund, in an attempt to expand his reinsurance business. It was then-Lydecker Diaz attorney Alan Feldman that allegedly introduced Piccione to Westmoreland – a front company for convicted fraudster Sandy Hutchens, who operated under a number of aliases.
The court document detailed that Piccione's company paid nearly half a million dollars in fees, plus an additional $300,000 in other costs.
In 2015, Alan Feldman represented Piccione's company as well as Westmoreland and Hutchens – who was acting as "Ed Ryan" in negotiations – the complaint read. A letter of intent to loan the reinsurance company $10 million, later $12 million, instructed Piccione to pay fees to American Escrow. Feldman also sent Piccione an email attaching proof of funds from American Escrow of over $248 million – a detail that Feldman and his firm should have known was false, the complaint maintained.
"Hutchens was aided and abetted by the gross negligence and fraudulent misrepresentations of lawyers, career criminals, and other wrongdoers in order to defraud prospective borrowers out of millions of dollars, which the perpetrators would keep for their own use and benefit by means of the fraudulent advanced fee lending scheme," the court document read.
Hutchens pled guilty in Canada to four counts of fraud after serving a conditional sentence in 2004.
Related stories:
NJ attorney association voices support for malpractice legislative measure
Florida lawyers reach plea agreements for auto insurance fraud scheme