Tesla drops D&O cover – says Elon Musk will pay | Insurance Business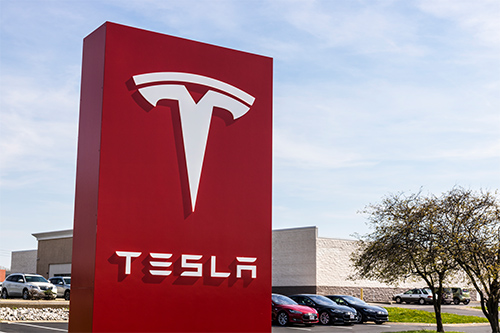 In an attempt to avoid paying high premiums, electric automobile manufacturer Tesla announced that it would forgo directors and officers liability insurance (D&O) this year, opting to rely on CEO Elon Musk to pay for legal defense.
The company revealed the decision in a regulatory filing this week.
"Tesla determined not to renew its directors and officers liability insurance policy for the 2019-2020 year due to disproportionately high premiums quoted by insurance companies," the company said in its filing. "Instead, Elon Musk agreed with Tesla to personally provide coverage substantially equivalent to such a policy for a one-year period, and the other members of the board are third-party beneficiaries thereof."
Aside from the announcement to drop D&O coverage, Tesla also gave assurances that the decision would not impair "the independent judgment of the other members of the board" who work with Musk.
Some experts have offered their thoughts on the arrangement.
"Having the CEO provide D&O personally for the directors is highly problematic because it is meant to protect them from decisions they make about him, among other things," Charles Elson, professor of corporate governance at the University of Delaware, told CNBC. "Usually D&O gives them an ability to make decisions without fear of personal liability when they act appropriately."
Elson added that he thinks that it is a "bad idea."
Kevin Hirzel, a managing member of law firm Hirzel Law, commented that the decision to self-insure is unconventional, but not entirely unheard of. He noted that those organizations that forgo D&O insurance are usually confident that they have enough cash to pay for legal costs, settlements, and judgments.
"If they think they will not get hit with big judgments, or have a lot of legal costs, large companies could hang on to some of their money instead of paying out insurance premiums this way," Hirzel explained to CNBC. "And they don't have to argue with their carrier over what is covered. But typically, any organization doing this would create a separate indemnification trust to keep a level of independence there."
However, Hirzel is also of the belief that the arrangement has a weak link.
"I'd be concerned if I were on the Tesla board," he remarked. "One part of the job is to monitor Elon Musk. It's difficult to do that if you have this financial tie to him."
Tesla's decision comes as the company faces multimillion-dollar lawsuits. Both Tesla and Musk are the defendants in a lawsuit over the chief executive's infamous $420 tweets, wherein Musk in 2018 said on social media that he would take Tesla private for $420 a share – the suit claimed that this action misled shareholders, causing shares to spike and trading to suspend.
Earlier this year, all board directors except Musk settled a shareholder lawsuit over Tesla's $2.6 billion acquisition of SolarCity in 2016. The directors paid $60 million, but Musk is due to stand trial against claims that he used Tesla to financially prop up a struggling solar installer.