What is key in tightening A&E professional liability market? | Insurance Business America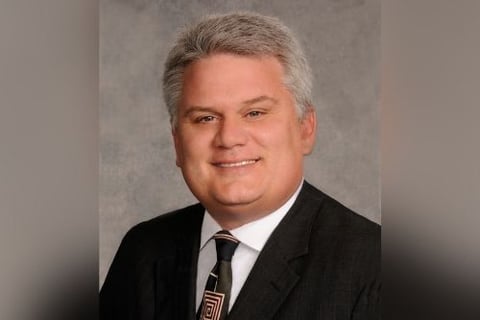 The architects and engineers (A&E) professional liability insurance market has been favorable for insurance buyers for several years. It has managed to avoid the hard market swings being felt in lines like commercial auto and directors' and officers' (D&O) insurance and has stayed relatively stable in terms of available capacity and market competition.
Find out more: Learn everything you need to know about Victor here
This stability stems back to the early 1990s, when there was a surge of interest among traditional property & casualty (P&C) insurance carriers in the United States to get involved with white collar professional services. That influx of capacity continued throughout the 1990s into the 2000s, when the market expanded further with the arrival of Lloyd's of London insurers Hiscox and Beazley.
"We've been living in a relatively soft market for years in the sense that there's been plenty of capacity," said Kevin Collins (pictured), design & construction leader, managing director, Victor. "Even when some of the outlying carriers fell out of the marketplace, which they've tended to do, there was always a new carrier ready to step in. That dynamic played out continuously until a few years ago, when things started to change."
In 2018, specialist insurance marketplace Lloyd's of London launched a strategic review called the Hancock Initiative, which analyzed the worst performing syndicates and lines of business, and resulted in the withdrawal of some capacity from the 335-year-old marketplace. In the US A&E professional liability market, the London fallout was felt primarily among large, complex risk accounts. According to Collins, they were the first to be scrutinized if they had a poor loss experience or a more problematic project type.
Read next: Victor's A&E professional liability program gets exciting revamp
"We're now starting to see that dynamic play out in the traditional marketplace," he added, "where firms on the fringe – those that don't show good risk management practices and have poor loss experience – are starting to see rate increases and coverage restrictions. However, it's important to note that A&E firms with good loss experience and strong risk management practices still have plenty of choices and access to capacity."
While the market is not yet "hard," there has been some acceleration of carriers leaving the marketplace or taking more severe rate action in the past year. Many have reduced the limits of liability that they're willing to offer, which is putting brokers in a tight spot.
Collins explained: "Architects, engineers and contracting professionals have been asking for higher limits for quite some time – really since the financial crisis in 2008-2009. We now have a situation where an architect is designing an office building, the owner of that building is asking the architect to carry $5 million or more in professional liability coverage, but their current insurance carrier doesn't have the desire or the capacity to meet that limit requirement. So, it's a choice of either changing carriers or not being able to take on that project. This is a challenge that brokers and end-clients started to see more of in the past 12 to 15 months."
The COVID-19 pandemic has only exacerbated those trends. Depending on their area of expertise, many architects, engineers and contracting professionals saw an influx in revenue in 2020. Many projects involving critical infrastructure – the building, retrofitting and/or maintenance of roads, highways, bridges, etc. – were accelerated into construction while much of the population was sheltering at home amid the pandemic. Essentially, developers made the most of 'quiet' time to get jobs done.
"Now, as we look into 2021, there's a lot of uncertainty around the country's economic recovery from the pandemic," Collins told Insurance Business. "There are clients that are looking hungrily for projects because there's always money out there, but then you have carriers who are not as likely to offer higher limits, and brokers having to do a lot more work in order to find capacity."
Read next: Victor Insurance Holdings appoints new CEO
In a tightening marketplace, it's essential for brokers to "advocate for their clients in the right way," according to Collins. Rarely is a client going to be perfect on the application, but brokers can play a significant role in telling their clients' underlying stories so that they come across in the best possible light to the underwriters.
"Brokers that have better communication with their clients and can get underneath a loss run to explain exactly what happened to the underwriters, and what their clients have done to improve their risk profile, are going to do better in this marketplace. That's what allows underwriters to make more effective and informed decisions," said Collins. "The most important thing is recognizing exactly what the firm is doing and who they're working with. Just because the client is an architect, that doesn't tell us everything that they're doing."
A generalist broker that just submits an application stating that their client does "all architectural services" will likely struggle more than a broker that's advocating more effectively for their client, Collins explained. For example, architects will often work with consultants and contractors – e.g. a lighting consultant for interior design – who can advise them on specialist aspects of their project, and possibly take on some liability. If an underwriter knows that, they might be able to offer a lower premium and engage more closely with clients around risk management services and opportunities for other coverage solutions.
Watch: A&E insurance experts roundtable: Key issues and growing demand
"What's interesting about the A&E professional liability insurance market is that there are a handful of specialist brokers that are committed to the space, but the majority of business is handled by generalist brokers who don't typically have as much expertise in this area – but that's no reason to be intimidated or to pass on opportunities," Collins commented. "At Victor, we're here to help. We're not just selling a piece of paper; we're sharing our knowledge and our underwriting expertise so that our broker partners, whether specialists or generalists, can communicate effectively with their clients. We also offer risk management services and a plethora of risk advisories, white papers, blogs and webinars etc. to educate architects and engineers and contracting professionals on topics of interest to them."