What telemedicine providers need to know | Insurance Business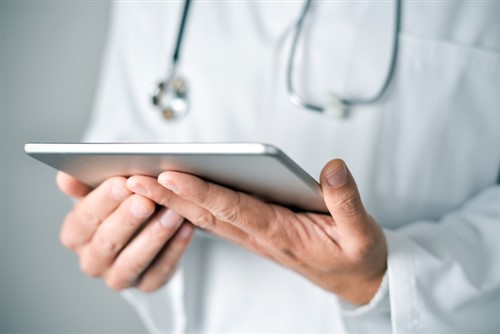 Healthcare's telemedicine field is changing at a rapid pace as technology on all fronts continues to evolve and expand. According to Foley & Lardner LLP's 2017 Telemedicine & Digital Health Survey, approximately three-fourths of healthcare respondents stated that they currently offer or plan to offer telemedicine services in the future.
In recent times, developments in the Telestroke and Telewellness arenas have empowered remote areas of the country to access expert physicians through enabling technologies, says Debra Goldberg, chief underwriting officer at Sapphire Blue, an MGU of RSG Underwriting Managers. "[Health insurers] are really trying to cut back on unnecessary emergency room and urgent care visits, and one way they have done that is by making healthcare providers available via an app or a Skype platform. In addition to reducing cost and increasing convenience, it empowers the patient," she says. "If you have a kid with an earache, you don't have to take them to an emergency room. You can contact someone through a health application, and it becomes much more cost effective and efficient."
Celebrate excellence in insurance. Join us for the Insurance Business Awards in Chicago
.
Yet, with those increased capabilities and technologies comes greater risks, cautions Goldberg. "The questions we are looking at when we talk about telemedicine platforms, especially the wellness and urgent care platforms, are: Are there good triaging procedures, and is someone making sure the provider that is rendering the care is well-suited to the patient's needs? You want to make sure you have the right specialty tied to the right patient, and that comes in the triaging procedure and collecting the right data up front to match a patient with the appropriate provider," she says.
Not surprisingly, data and cyber risks also increase with the use of telemedicine, and ensuring a platform's security is essential for long-term patient use and empowerment. "You want to make sure data is transmitted in a secure way, documented and attached to an electronic medical record," adds Goldberg.
Finally, amid the nation's growing opioid epidemic, the question of the safe prescribing of medicine via telemedicine platforms comes to light. "[Prescribing opioids] is a red flag for a telehealth provider, especially if they don't have a pre-existing provider-patient relationship. Underwriters need to be cognizant of and ask about policies and procedures to identify patients that are doctor shopping in an effort to obtain narcotics," Goldberg says. "From an underwriting perspective, it's also important to look at whether the telemedicine providers have an antibiotic stewardship policy in place. With all the concerns surrounding the over-use of antibiotics, you want to make sure they have a policy about the prescribing of antibiotics as it may be one sign of a well-run telemedicine operation."
Related stories:
"Positive" opioid crisis public health declaration comes with "increased risks and exposures"
Telehealth insurers gain credibility with Mississippi firefighter contract