COVID-19 triggers shift in scope of construction projects | Insurance Business America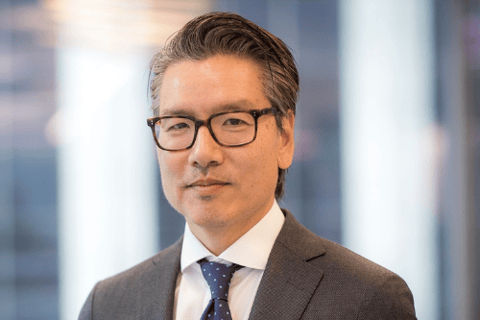 The COVID-19 pandemic has triggered a significant shift in the type and scope of construction projects taking place across the United States.
With many Americans working remotely and sheltering at home as a result of the coronavirus pandemic, consumer demands have changed and many people now prefer to use new digital and virtual services to conduct business and go about their daily lives. This shift in consumer demands has had a material impact on the construction industry, according to Song Kim (pictured), head of construction at CNA.
"The retail market is still very healthy, but people are buying goods in different ways. They're opting for online retail, which necessitates an increased demand in the construction of logistics, distribution, and fulfillment centers," said Kim. "Also, as much of the US population continues to work remotely or in a hybrid environment because of the pandemic, that is increasing demand for the construction of new data centers. These changes in the construction sector have been triggered by consumer demands and how we're living our daily lives."
Read next: Leading brokers reveal what to look for when choosing a construction insurance provider
While the physical structures of distribution centers or data centers are not significantly different to the more traditional commercial construction projects like shopping malls and office buildings, the componentry required for these new projects is materially different, according to Kim. The technology needed to run these centers is more advanced, the sequencing of the construction projects is potentially more complex, and the pricing for the componentry parts can be much higher depending on the type of project. All of these factors together can alter the risk profile and potential insurance needs of these projects.
This ties into another key impact of the COVID-19 pandemic on the construction sector. Kim commented: "The pandemic has caused disruptions in the supply chain, which has created demand surge and an increase in material costs for a lot of our construction clients. There are some compounding effects that come with that. For instance, it's going to become more expensive to complete projects. If a project owner budgeted three-years-ago with a certain construction value amount, and they're only just now breaking ground, they may not be able to afford to move forward with that project due to the surging material costs. Also, as the supply chain continues to evolve, there are some soft cost implications in terms of project delays and opening delays, which have a lot of ramifications on the economy."
Read more: What is key in tightening A&E professional liability market?
The health of the construction sector depends somewhat on the US micro-economy that project owners are targeting. For example, southern states have remained very resilient throughout the pandemic in terms of construction supply and demand. They've managed to navigate economic fluctuations with relative ease compared to tourist-heavy geographies, where traditional construction projects have tapered off throughout COVID.
"Beyond the commercial construction sector, people are still trying to understand exactly what some of the infrastructure spending is going to look like across the country in the short-term," Kim added. "It's not necessarily a new construction type, but it is something that's clearly on a lot of people's radars in terms of when and where infrastructure investments are going to be made, and what that's going to mean for the construction economy as a whole."
As the US progresses through its COVID-19 recovery, it is the construction companies that are flexible and forward-thinking that will thrive and stand the test of time, according to Kim. He said: "They need to be able to adapt and look towards the future to see where consumer demands are headed. In this industry, companies that have adapted quicker to consumer-driven shifts and were on the forefront of some of these emerging industries (e.g. digital retail) are seeing the benefits today of some of their progressive and pioneering thinking. They're the ones who have grown stronger through the pandemic and are well-positioned for long-term success."