Driving Excess and Umbrella into the future | Insurance Business America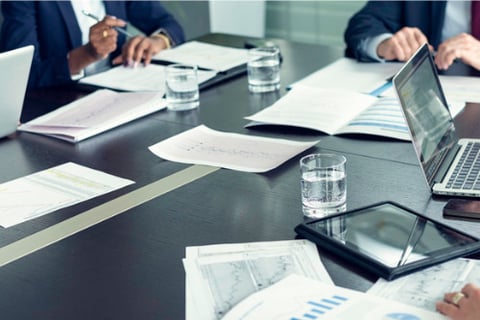 The events of the last two years have spurred volatility across all insurance sectors – and E&S is no exception.
According to John Anthony, vice president, E&S Commercial P&C at Nationwide, the state of the E&S marketplace – which insures the risks standard carriers won't cover – is largely impacted by an increase in demand accompanied by fluctuating capacity, which in turn creates opportunity.
To capitalize on current market conditions, Nationwide is focusing heavily on developing its Excess and Umbrella product – seizing upon, as Anthony explained, "a great opportunity to offer this viable product to our distribution partners in a scalable, streamlined and controlled environment."
The approach focuses on building scale through transactional simplification, a strategy designed to promote speed to market to meet the unique needs of the delegated authority environment.
"Our Excess and Umbrella team has grown and produced financially sound results since the product's inception," Anthony said. "It has done so with a brokerage transactional mentality and with minimal platform support."
By offering the product in a delegated authority model with strong technology platform support, the team at Nationwide can enable profitable growth while refocusing underwriters from a more transaction-based environment to more of a relationship-driven, partnership-focused model.
It also means that the Excess and Umbrella product will adopt the same underwriting process as P&C – something Anthony insists will be hugely beneficial.
"When offering the Excess and Umbrella product to our distribution partners, we do not want a different user experience when transacting P&C and Excess business," he said. "We have made a lot of traction in adoption and adaption to our underwriting technology user interface, and we want to provide that same comfort, familiarity and consistency when offering our Excess product."
Nationwide's underwriting technology, called ExpressConnect 2.0, is critical to this effort. As Anthony explained, it will open up a whole new world of conveniences to agents and partners working with Nationwide.
"Our distribution partners will be able to, in a supported capacity, offer an Excess quote on all qualifying business at the click of the button," Anthony said. "With this streamlined process, they can rate, quote and issue their Excess policies."
The digitally enabled environment will also promote ease of use and enable Nationwide to offer its product more broadly, with a consistent and concise appetite, to a wider base of agency partners.
ExpressConnect 2.0 sets itself apart because of its ease of use and sophisticated use of data. Nationwide has invested heavily in advanced analytical models, machine learning and AI, and its portfolio underwriting and optimization organization to operationalize its advanced analytical models, glean insights from the output and drive actionable insights with agency underwriters. This promotes a more sophisticated approach to underwriting, data-driven decision making and transformative dialogue with partners.
"When we bring our broad product appetite, expertise and digitally enabled transaction to our agency partners, our superior relationship management strategy is unrivalled in the marketplace," Anthony concluded.