Nationwide on enhancing agency success | Insurance Business America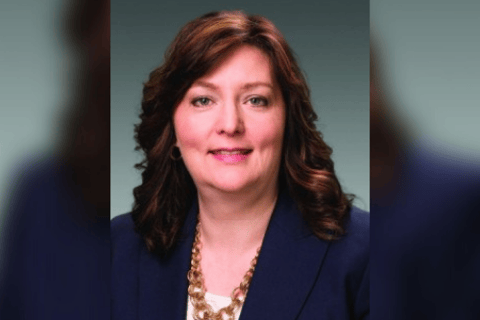 The COVID-19 pandemic has added fuel to the digitalization fire. Over the past 18-months, insurance carriers and agencies across the country have accelerated their plans to "go digital" in order to meet new customer needs.
Nationwide's latest Agency Forward (formerly Agent Authority) study shows that 93% of agents feel digitalization has enhanced their agency's success. More than half of agents (53%) think digital tools are beneficial for providing customers 24/7 access to an agent. Furthermore, 52% of agents think digital tools provide better customer service, and 51% of agents think digital tools help retain customers.
By and large, customers agree. More than half of consumers (52%) said digital tools give them better access to their agents, and 55% believe it provides them with faster access to information. In total, 45% of consumers believe that digital tools result in better customer service. While appreciating digital tools, the majority of consumers (87%) still believe agents play a critical role in the customer experience, and 88% still value being able to speak with an agent and receive in-person support when needed.
"What comes through loud and clear in our latest Agency Forward study is the continued value of an agent in the insurance purchase process," said Beth Riczko (pictured), Nationwide's president of P&C personal lines. "Regardless of what form that communication takes, whether that's in-person, over the phone, or digital, people still see the value in having advice and consultation when buying insurance. It's nice to see that reiterated in the survey and to see that it's a consistent theme."
Read next: How insurance agencies can stop clients from falling through the cracks
Digital tools have been creeping into the insurance industry for many years, but the COVID-19 pandemic forced insurance organizations to shift to almost fully digitalized, remote operating models overnight. In the claims world, for example, the industry has long been moving towards more digital capabilities, but the pandemic dramatically accelerated the adoption of remote tools and virtual inspections to settle claims.
"My personal belief, and the way we're approaching this in our personal lines business at Nationwide, is that there are moments of truth where a consumer's ability to talk to somebody directly - whether that's an agent in the sales process, or a claims adjuster after a loss – still holds immense value," Riczko told Insurance Business. "But there are also a lot of transactional activities that occur around those moments of truth, where customers really appreciate the speed and convenience of digital tools. Frankly, from our perspective, providing those tools is a member experience uplift and it's a great way to drive efficiency in our operation."
While insurance agents are engaged with the idea of adopting digital tools, the Nationwide survey found that 80% of agencies have found it difficult to integrate new solutions. The greatest challenge, according to 75% of agents, is the rising cost of digital tools, followed closely by a lack of resources to teach agents about the tools, and general difficulty staying on top of and getting clients to use new technology.
Read more: What's key to a strong innovation strategy in insurance?
There's a lot of support out there for agents if they know where to look, according to Riczko. She commented: "It starts with dialogue. If I were an independent agent, the first thing I'd be doing is reaching out to my carrier sales reps and asking: 'Hey, how can you help me with this? What are the capabilities that you can bring to bear?' Agencies have limited budgets, and if you can leverage your carrier capabilities to solve certain problems for your customers and find value-adds in areas where you're not as focused, that enables you to focus on the true value-adds [those moments of truth] that consumers are looking for. So, talk to your carrier partners and see how they can help you.
"There's also power in partnership and conversations. I would encourage any independent agent, if they're not already doing it, to talk to their peers, get involved, join associations, and connect with other agents. Get involved in those groups, find out what's best in class, and what a high-performance agency looks like in a digital world, and really leverage the collective knowledge of the agency force to upskill your agency as well."
Nationwide's latest Agency Forward study is one of many agency-focused publications that the insurer has released over the past year, and will continue to publish moving forward.
"We see this kind of research as an opportunity to uplift our understanding of both our customer and our agents' needs, and it's a great value-add for our agency partners," said Riczko. "We can do a lot of research at scale, and we can share it for our internal purposes to drive our priorities, but, just as importantly, we can share it with our agents to help shape their thinking about what their priorities are. It's about continuing to stay focused on improving the customer experience, and partnering with our agents to make that happen."