Pollution risks hiding under the surface of CAT weather events | Insurance Business America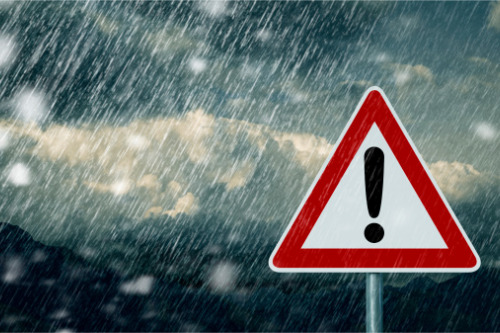 When Mary Ann Susavidge started working in environmental insurance 24-years-ago, one risk that was not top of mind for environmental underwriters was climate change and catastrophic weather.
Oh, how things have changed.
In recent years, there has been a surge in catastrophic weather events in the United States, primarily hurricanes on the Gulf Coast and wildfires in western states, which scientists have partly attributed to climate change. Just this week, Hurricane Ida pummeled into Louisiana with maximum sustained winds of 150 miles per hour (240 kilometers per hour), taking down trees, power lines and causing significant property damages to homes and businesses. Risk modeling firm Karen Clark & Co. has estimated that Ida could cause around $18 billion in insured losses.
When it comes to catastrophes, it's easy for people to see and understand the surface damages. When a roof is blown off during a hurricane, a basement is flooded, or a home is gutted by a wildfire – the weather-related losses are tangible; they're right in front of our eyes. What's harder to contemplate and understand are the longer-term environmental/pollution issues that often bubble under the surface long after these catastrophic events are over.
Susavidge, who is the chief underwriting officer for AXA XL's North America environmental insurance business, pointed to the 2017 North Atlantic hurricane season as a prime example. That year is famous for the HIM events – Hurricanes Harvey, Irma and Maria, which followed each other in relatively quick succession, causing approximately $265 billion in collective damages.
"The HIM events caused a lot of property losses. There were a lot of wet materials, and because those events were so widespread and catastrophic, people weren't able to mitigate their losses easily," said Susavidge. "Many had difficulty accessing their property and drying it out, which certainly led to more instances of mold than we had seen in the past [relative to catastrophes]. I also think, because of the swiftness of the HIM events and how they almost collided within a short period of time, people maybe weren't as prepared as they had hoped they could be."
Read next: Environmental broker starts new journey with UCPM
Hurricane Katrina in 2005 – which remains the costliest hurricane on record after reaping damages of approximately $160 billion - was the first big "wake-up call" that storms could cause pollution losses, according to Susavidge. However, after Katrina there was a relatively benign period of hurricane activity, which meant there was no immediate increased frequency trend in storm-related pollution losses.
But with climate change more recently causing an uptick in the frequency and severity of catastrophic weather events, the time span between major losses is shrinking, Susavidge noted.
"From a climate perspective, are we really prepared for another series of events like HIM in 2017? Do we really want to go through that again? Did people suffer losses that maybe weren't covered?" – those are the sorts of questions environmental insurers are asking themselves, she said, as the impacts of hurricanes, wildfires, and other severe weather events are better understood.
The western US is currently experiencing one of the worst wildfire seasons on record. With firefighting, there are lots of considerations related to environmental pollution. Susavidge explained: "You want to minimize the damage to a structure, but what's inside that structure could be problematic. You're spraying water on it, and then you're going to spray that [pollutant] into a creek or a nearby body of water, and so you're compounding the problem beyond the initial structure."
Read more: AXA XL expands environmental underwriting and claims team in US, North America
Climate change, catastrophic weather and related pollution events have started to influence buying decisions around environmental insurance, which still remains (for many businesses) a discretionary purchase. In the past year, there's also been an investor and shareholder-driven surge in environmental, social and governance (ESG) reporting among corporate entities, with climate change action and pollution mitigation considered key components of the environmental pillar.
"I think we're just seeing more events that are actually creating pollution conditions," Susavidge added. "I will tell you, 24-years-ago, the last thing we were thinking about in environmental insurance was storms. They were not top of mind at all."