Environmental broker starts new journey with UCPM | Insurance Business America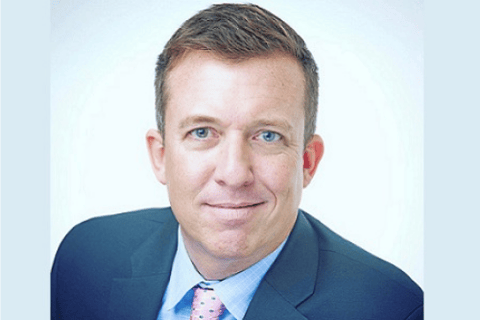 Environmental risk specialist Jeff Cunningham (pictured) has embarked on a new adventure with UCPM, one of the largest environmental wholesale insurance brokers in the United States. Cunningham joined UCPM in May 2021 as vice president of facilities, casualty & transportation, with a mandate to spearhead growth for the Arizona-based wholesaler in the northeast region.
He joined UCPM after a brief hiatus from the insurance industry, during which time he was consulting businesses on environmental risks. Before that, Cunningham racked up more than two decades of environmental insurance experience with the likes of Burns & Wilcox, the American Risk Management Resources Network, Marsh McLennan, Willis Towers Watson, and HUB International.
"I started having conversations with UCPM back in the spring of this year, and it just seemed like a really good fit for me," said Cunningham, who was recognized as an IBA Top Specialist Broker in 2018, and named Wholesale Broker of the Year at the Insurance Business America Awards 2017. "They're a wholesale broker that specializes exclusively in environmental insurance, and since that's my specialty, I really felt like they'd be a good match for me.
"UCPM is a very solid company with a great reputation in the industry. They have really creative ideas, and they're always looking for new ways to differentiate themselves from other wholesalers in the market. I think the fact that they're an environmental-only shop really sets them aside as the experts in this space, and they back that up with constant marketing and education for both retail agents and end-clients."
Read next: ERMI and CIC launch environmental captive insurance program
With its headquarters in Phoenix, AZ, UCPM has a solid footprint on the west coast and some southern states, but it doesn't yet have a huge stronghold in the northeast. Cunningham, who worked in New York City for most of his 20+ year environmental broking career, plans to build on his existing relationships in New York, New Jersey, and Connecticut to find new opportunities for UCPM in the region. Backed by UCPM's business development team, the goal is to provide retail agents with enough support and information that they become comfortable in selling environmental insurance.
"What we often find, on the environmental side, is that not a lot of retail agents are completely comfortable in selling this insurance to their clients," Cunningham told Insurance Business. "That's why UCPM focuses so strongly on building partnerships with agents. We have a program, like a proposal template, that compiles information together for easy quote comparison, and really spells everything out in layman's terms, which helps agents to understand the products and better deal with their insureds.
"The agents have to feel comfortable enough to be able to sell environmental insurance. And so, UCPM's business development group is ready and willing anytime to get on the phone, or a Zoom call, or to meet in person with different agencies to help them feel comfortable and show them how we can really help them grow their business. A lot of agencies have an environmental policy here or there. We're trying to help them grow their environmental books and explain to their insureds that: 'You do have environmental exposure. Here's what could happen when you don't have insurance coverage, and here's an affordable policy that will give you peace of mind."
Read more: Charles Taylor launches US environmental services division
Environmental insurance is one of those coverages that is sometimes hard to sell, especially when it comes to mid-size or smaller organizations if they have no contractual requirement to purchase a policy. To help agents get passed that, UCPM arms them with Environmental Risk Overviews (EROs) for various industry sectors and policy types, which contain several claims scenarios and examples that help to illustrate the risk.
"Through my career, I've always found those sorts of material to be extremely helpful because they're actual real-life examples of issues that have happened, and they illustrate how a $10 million environmental claim could literally ruin someone's business," said Cunningham. "UCPM is so well-versed in topical and timely claim examples, and they're constantly refreshing their materials so that they're relevant for any type of business that an agency may focus on."
One factor that has helped to raise awareness of environmental exposures is the COVID-19 pandemic. Cunningham commented: "It's just made businesses that much more aware of a lot of the exposures that they have. There's always going to be a need for environmental insurance, especially with contractors and storage tanks, and a lot of building sites have pre-existing pollution conditions, which are always going to be issues for insureds as well. At UCPM, we're trying to get in wherever we can, and what I've learned throughout my career is that reputation is everything. Once you have a good reputation in the industry, like UCPM, you're set up for success."