Allstate makes leap into personalized auto insurance pricing | Insurance Business America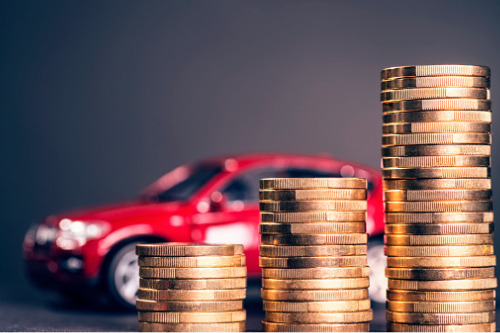 Allstate has done it again. The forward-thinking, tech-savvy firm has become the first insurer to offer auto insurance pricing that fluctuates from week-to-week. This new option, referred to as personalized pricing, is the latest iteration of Allstate's popular Milewise pay-per-mile insurance policy, which launched in 2018.
Milewise is a telematics-based insurance program that uses a plug-in OBD2 dongle to collect driving data, which is then transmitted back to Allstate and presented to customers on the Allstate mobile app. The device records how many miles a driver has travelled and then deducts a set amount of premium for every mile driven using a prepaid system of billing. The program was initially aimed at drivers with low annual mileage, for example stay-at-home parents, retirees, and telecommuters, under the premise that they would achieve cost savings by opting for pay-as-you-go insurance.
The latest iteration of Milewise – personalized pricing – was launched in Arizona in September 2019. Based on how safely users drive, they will get a pay-per-mile rate that flexes on a week-by-week basis. For example, they may have one week where they pay 10 cents per mile, but they only go out for a couple of short drives and they do everything safely. As a result, their rate could drop to more like 8 cents per mile the following week. On the other hand, if they happened to drive lots of miles and they registered a lot of hard-braking events and sudden turns, their weekly premium might go up to more like 13 or 14 cents per mile.
Read more: Top 10 commercial auto insurance companies in the US
"This pay-per-mile personalized pricing program further increases the control and transparency that customers have over their insurance pricing, based on how they drive and how much they drive," said Ginger Purgatorio, senior vice president of product management at Allstate. "What this does is it establishes a different kind of relationship between the customer and Allstate. It allows the customer to better understand how they can contribute to that kind of risk-price trade off.
"While we did design the Milewise program specifically with the urban commuter in mind, what we've experienced over the past couple of years is the realization that there's a much broader set of customers who are interested in that control and transparency of their insurance. Our focus at Allstate is really about changing the value proposition that we bring to our customers and changing that relationship so they understand it's a risk management partnership."
Since the personalized pricing program was launched in Arizona, approximately two-thirds of users are lowering their rates on a week-to-week basis. Purgatorio attributes that success to the "ongoing communication" that Allstate has established with customers through the program and the app-based feedback. Customers are interacting with the Allstate mobile app, they're looking at their personalized driving data, and they're making decisions about how to change their driving behavior to save money on their premium.
Read next: These are the 12 US auto insurers with the cheapest annual rates
"The technology in our smartphones that sits in almost everyone's pocket or purse today has really changed the way that customers expect to consume products," said Purgatorio. "This personalized pricing program in Arizona is the first foray for an insurance company to truly personalize that experience. We're really starting to meet the expectations that customers have established through other industries and other interactions that they have in their day to day lives.
"Allstate has been pursuing telematics in one way or another for 10 years now. It's been a huge commitment from the organization in terms of innovation. We see it as a capability that's going to be a permanent stay within the insurance space for the foreseeable future, and it will probably define how products are designed going forward. While this move to personalized pricing is ground-breaking, it's probably just another step for us in continuing down that evolution of what telematics can bring to the marketplace."