Blockchain in insurance market expected to skyrocket | Insurance Business America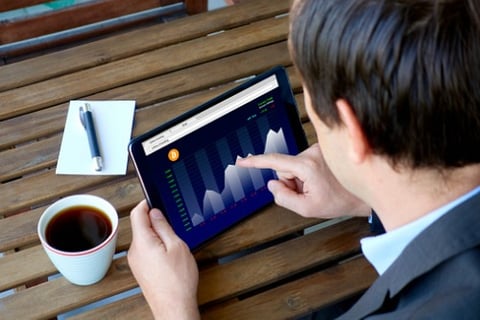 The global blockchain in insurance market is projected to grow from 2018's US$64.5 million to US$1.393.8 million by 2023, a compound annual growth rate of 84.9%, according to a new study from ReportLinker.
A growing number of fraudulent insurance claims, increasing need to have transparent and trustworthy systems, and a focus on reducing the total cost of ownership will most likely drive the growth of the market. The growth of blockchain as a service and the increasing penetration of the Internet of Things will also likely create growth opportunities for the market, ReportLinker said. However, uncertain regulatory status and the lack of common standards could weigh on overall growth.
The identity management and fraud detection segment is expected to hold the largest market size between 2018 and 2023. Insurance companies globally lose more than US$80 billion to fraud every year, ReportLinker said.
"Traditionally, insurers have been relying upon physical processes to authenticate claim information related to ownership, history item, and authenticity of the product," ReportLinker said. "However, with the introduction of the distributed ledger technology (DLT), with features such as encryption and immutability, transparency in transactions is ensured at the highest level, leaving no room for criminals to defraud the system."
The blockchain in insurance market is expected to grow fastest in the Asia-Pacific (APAC) area, with the insurance sector in the region increasing its adoption of blockchain technology.
"Unlike other regions, the APAC region has the presence of several developed countries that are currently focusing on regulating the blockchain technology," ReportLinker said.
Relates stories:
iXledger launches blockchain insurance
B3i selects Corda blockchain platform