Building digital relationships and staying competitive in a modern web environment | Insurance Business America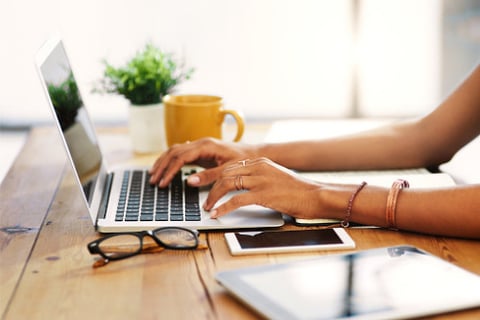 The pandemic has shifted the nature of broker client relationships and having a large footprint in today's modern web environment has become essential. Creating partnerships to help develop a well-rounded web experience allows brokers to drive new business and stay competitive.
James Thom, chief product officer at Vertafore told Insurance Business "from a lead's perspective and client digital experience perspective, a lot of where an agent needs to operate is outside their own web presence and think about referrals and how to manage testimonials on third party sites."
"Focus heavily on referrals and having a system inside of your agency that drives automation around referrals and referral management," said Thom. "Look for software partners that are integrated in core systems that are specific to the insurance industry. Partners that understand the insurance lifecycle and the buying journey of the customer, because they'll know when those right points in time are to help you drive automation."
Thom explained that sending clients' a link for a referral in onboarding packages, building a baseline of reviews, and managing those processes allows brokers to increase their business profiles broadly across the internet.
Having a self-service portal also allows clients to meet brokers in an online journey and creates the opportunity for cross selling activity.
"The key is trying to make it less manual and more automated so that it just becomes part of your process along the way," said Thom.
It can be challenging to make the time to adapt to new technology, but vendors can help set up the right systems that works best for each agency. Modernizing infrastructure post-pandemic will provide brokers with more flexibility and reduce the burden of legacy processes.
"Continued infrastructure investments are going to matter for firms," Thom noted. "Vendors have already come up with answers for how to bring existing technology into the public cloud environment and take advantage of those same systems."
Looking for the right partners and creating open digital environments to conduct business will be beneficial for building an impactful online presence. "Now is the time to make moves to best prepare for the future," Thom said.