Digital tools to deal with insureds' desire for instant gratification | Insurance Business America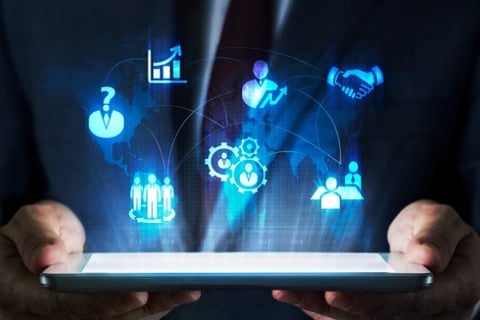 Consumer expectations in insurance are changing. Anyone who works in the industry will hear the phrase "changing consumer preferences" so often that it almost sounds cliché. Described by some as "the Amazon effect," it marks a shift in consumer behavior driven by online consumer platforms delivering instant gratification.
In the context of insurance, "changing consumer preferences" refers to people losing patience with the slow, methodical and often paper-intensive processes of yesteryear. Lots of insureds now want to transact their insurance business digitally. This might mean working directly with an insurance carrier online or working with a digitally savvy insurance agent or broker who can provide slick and efficient service and can turn a quote around quickly.
Mike Crowe, CEO and founder of Clearsurance, a crowdsourced insurance buying and review platform, knows only too well about the pressures placed on insurance professionals – both on the carrier and the agent side – to shore up their digital processes.
He told Insurance Business: "People want instant gratification. They want to be able to go through a digital process, to get a quote and preferably bind a quote at the end of that process. Not every insurance company today is set up to take referrals digitally. One of the challenges we have in the insurance business is looking for a way to connect regional brands (that don't sell direct) to their agents in a way that satisfies how users shop online today."
The Clearsurance platform is a little bit like TripAdvisor, but for insurance. Set up initially for insurance carriers, but now with additional capabilities for insurance agencies and agents, the platform enables consumers to rate and review insurance companies and agents. A consumer searching for a specific product line can then scroll through the system, click on a carrier or agent that comes highly recommended, and then re-direct digitally to that carrier or agent to start the insurance transaction.
"As more people start their searches for insurance online, winning local search organically is going to become increasingly important for insurance agents and for regional carriers," said Crowe. "Back to the instant gratification piece, instead of scrolling through a directory of agents and then picking up the phone, we need to figure out a way to link all parties – end-consumers, brokers and agents, and carriers – more directly and in real-time.
"I think ultimately what you'll see is all insurance companies, even small regional ones, building APIs so that agents can take whatever information or data that has been entered by the user and convert it into an API integration. This is an essential step forward. If they're losing market share to companies like Progressive and Lemonade, who have built very strong front-end interfaces for getting a quote, then there has to be a similar response from the independent agent network."