Captive insurance carriers failing to capitalize on proximity to buyers – study | Insurance Business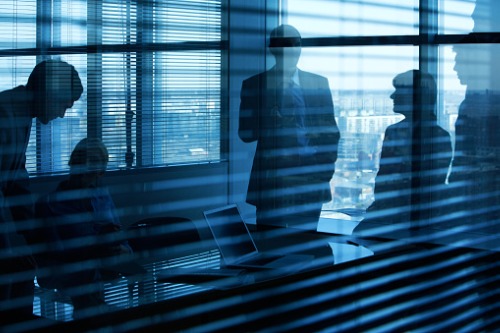 The largest captive insurance carriers are failing to capitalize on their proximity to millions of buyers, according to a study by MomentFeed, a provider of proximity search optimization (PSO). It suggests carriers are missing out on an opportunity to generate "tens of millions" of local leads for their agents by failing to optimize search results based on their proximity to a potential buyer.
"The largest insurance carriers in the country spend billions of dollars to generate brand awareness and stand out from the crowd," said Nick Hedges, CEO of MomentFeed. "However, our latest research reveals that captive insurance carriers miss the mark on the last mile, when consumers are making decisions about which insurance carrier to work with. Captive carriers could dominate in proximity search with an army of agents dispersed across the country, but most fail to enact strong, comprehensive proximity search optimization strategies."
PSO is a process by which multi-location brands improve their rank on search engines that utilize a user's location to suggest nearby businesses in response to certain keywords, MomentFeed said. Brands utilizing PSO especially seek to show up in the Google 3-Pack the first thing most users see when performing searches.
MomentFeed found that captive insurance carriers failed to take advantage of PSO in several ways:
Local captive insurance agents did a poor job or responding to customer ratings and reviews. All but two insurance carriers replied to less than 50% of their reviews. Successful MomentFeed clients, on the other hand, reply to 88% or more of their reviews, with an average response time of seven hours, the company said.

All but one carrier received a below-average grade in local social. The average local insurance carrier posted on local social pages 90 times over the course of the year measured in the study. MomentFeed recommended levels of at least 110-122 posts per year – between nine and 10 posts a month. Only 30% of local insurance carriers used a keyword in their posts, missing out on an easy way to optimize their listing for a proximity search.

The majority of listing data for local insurance carriers was inaccurate. The average local insurance carrier was found to have inaccuracies in 55% of its data, with 12% comprising major inaccuracies and 43% comprising minor ones.

Room for improvement on local agent pages. Google grades web pages in three main categories: accessibility, best practices (security, page load time, etc.), and search engine optimization. The average overall page grade for captive insurance carriers was 87%.

Profile completeness. While most carriers did well on profile completeness, even a slight margin of error can knock them out of the Google 3-Pack, MomentFeed said.
"The lesson in this study for captive insurance carriers is that there's a huge untapped opportunity to improve how frequently local agents show up when buyers are searching," Hedges said. "There are significant financial gains in store for the firms that get it right."