How SEO can affect your bottom line | Insurance Business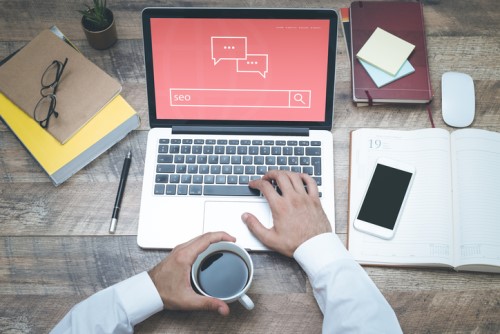 Ask any business owner and most will say that they always keep an eye on their bottom line, but for many insurance agencies, what they may not know is that their bottom line can be affected by more than just premium volume or renewals. Influenced by many variables and factors, SEO can make an impact on a company's bottom line without management ever taking notice.
"You're not alone if search engine optimization, or SEO, is a hard tactic to grasp; it is for many insurance agency owners," says Insurance Technologies Corporation's Stephanie Ewen. "Thus, it can be difficult to provide insights into how SEO truly makes an impact on your bottom line."
To help agencies develop effective strategies, Ewen explains SEO's top three metrics, and how each can influence an agency's bottom line:
Organic search traffic
Measuring the number of visitors that go to a website after searching for a specific keyword or phrase, higher organic search traffic results in a website showing up more in search results.
"The more visitors to your website, the greater opportunity to capture the lead," says Ewen. But before you can achieve optimal search traffic, it's important to understand where organic search volume began, and then invest in SEO.
Bounce rate
"A bounce rate is a lot what it sounds like: Someone clicks to your website and almost immediately leaves. In other words, they bounce off your website. Search engines measure how people engage with your web site content. If a visitor comes in and immediately leaves, that sends a signal. Google or Bing sees your website was not a match for what they searched, even if it was," explains Ewen.
Ewen explains further that bounce rates often come down to outdated designs or a website layout that is not user-friendly. Because a higher bounce rate can cause search engines to show a website less in search results, it can have a negative impact on an agency's ability to procure leads.
Conversion rate
Leads are the lifeblood of insurance agencies, and most insurance websites measure conversion by the number of quote requests each month, which is why it's important for agency websites to make it easy for visitors to find and complete a quote on every page. By improving SEO and garnering more website visitors, an agency can gain more leads and more customers.
"Managing SEO can be overwhelming. Often there is so much data collected, and it can be difficult to know where to start. The good news is as long as you track these metrics, you will have a good idea of how your SEO is affecting your bottom line," she says.