CEO turns back to private markets after reverse merger derailment | Insurance Business America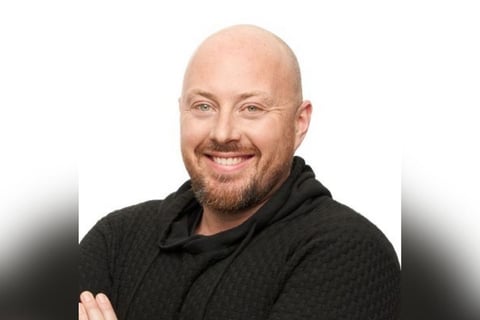 The public markets have turned hostile to insurtechs and other start-ups, a harsh reversal of fortune for entrepreneurs like Sean Harper (pictured).
Harper is CEO of Kin Insurance, a digital homeowners' insurance start-up focused in part on serving catastrophe-prone states. The company announced with great fanfare in July 2021 that it would go public through a reverse merger, allowing itself to be purchased by Omnichannel Acquisition Corp., a special purpose acquisition company (SPAC)/blank check firm led by "Shark Tank" judge Matt Higgins. Since then, investors have at least temporarily turned sour on insurtechs as part of a broader market volatility, upending Kin's plans.
On Jan. 26, Kin and Omnichannel announced they mutually agreed to terminate their SPAC agreement, blaming "current unfavorable market conditions."
"It just didn't make sense given where the market is, for us, with all these other [insurtech] companies trading down a lot," Harper said.
Hitting the public markets this way would have raised approximately $242 million for Kin to help further growth, Bloomberg reported at the time of the SPAC announcement.
The public markets' souring on insurtechs derives, in Harper's opinion, from a lack understanding of start-ups and how they operate.
"I'm not an investment banker. I don't run a hedge fund. But I think what happened was the insurance investors who really understand the details of insurance – how that business model works – were never huge believers in insurtechs to begin with. That's because they look really different," Harper said. "There are guys who are used to buying and selling Allstate, right? These older, more stable, slower growth companies."
Harper noted that insurance technology has attracted plenty of growth investors – including technology related hedge funds who were drawn by start-ups' growth stories until some started faltering, as start-ups can do. As a result, investors became anxious about their investment commitments.
"It just made everybody gun shy," Harper said.
One company that may have scared investors is Root Insurance, an Ohio-based digital auto insurtech that recently announced it would slash 330 employees as part of an "organizational realignment." Root raised more than $724 million in late 2020 in a successful IPO. Its stock price has plunged from more than $27 per share at the onset of its initial public offering to less than $2 per share in trading on Jan. 31. Digital home insurer Hippo traded around the same range, after an initial stock price of around $10 per share when it went public through a SPAC/reverse merger transaction in August 2021. Hippo has had similar issues with net losses but made progress toward improving its bottom line as of the 2021 third quarter.
Private markets less affected
The private markets have also felt a more moderate impact from investor pessimism, Harper said.
"When the public markets were really frothy, like they were a year ago at this time, it was causing valuations in the private market to be higher," Harper said. "Now that the public markets are depressed, it's causing valuations in the private market to be a little bit lower, but not quite as extreme, right?"
In other words, the private markets continue to have an appetite for private technology investments, though they're slightly more sober about it.
"There's still a lot of [venture capital] appetite," Harper said.
Growth plans continue
To be sure, Kin has pursued its growth strategy over the previous year, with the SPAC transaction in mind.
The company announced in December, for example, that it had completed the acquisition of an inactive insurance carrier that holds licenses in 43 states. It has also invested steadily in its corporate infrastructure and hiring, with more than 400 employees on staff now and counting. In addition, it has grown premiums to above $105 million, year-over-year, as of the 2021 fourth quarter.
Harper explained that pulling out of the SPAC deal was disappointing, but he still holds the Omnichannel team in high regard. Some even became individual investors before the SPAC deal was initially announced, Harper said.
SPAC transactions "were trendy" when they were working, Harper said. Now that they are out of fashion, he expects to see more structural changes in how they are used. IPOs are different, he said. Since IPOs have died down after a robust 2020 and early 2021, Harper explained he sees them returning more often once the market rebounds overall.
"Things aren't that great in the market. Right now would not be a good time to go public," Harper said. "I think it's just cyclical."
Regardless, Kin is now turning to the private markets once again to raise more funding.
"Our plan has us growing to be a billion-dollar carrier in several years. You can't do that bootstrapped, right? We will need to raise more money to do that," Harper explained, adding that he did not expect any problems doing so.
"High quality companies have the choice of whether to raise money in the public markets or the private markets," he said. "Right now, the private markets are more appealing, so that's what we're doing."