Duck Creek partners with developer of AI-powered risk and fraud detection | Insurance Business America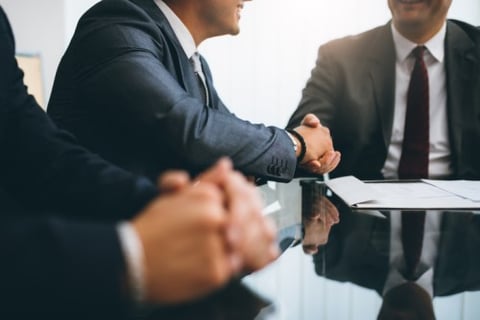 Duck Creek Technologies has made a new partner through its Partner Ecosystem program that will enhance its P&C insurance software with AI-based capabilities.
The solutions provider has teamed up with FRISS, a developer of AI-powered risk and fraud detection for underwriting claims and SIU to insurers in more than 30 countries.
A release said that FRISS's software seamlessly integrates with Duck Creek solutions and insurance processes. Users can use the FRISS Score to implement a standardized rating to automatically detect and rank fraud.
Thanks to an Anywhere Enabled Integration available in Duck Creek's Content Exchange, FRISS's fraud detection technology can be easily added to workflows in the Duck Creek Claims platform.
"FRISS is the worldwide expert in insurance fraud, risk, and compliance solutions, with more than 150 implementations across the globe," said FRISS CEO and co-founder Jeroen Morrenhof. "We're very excited to now be able to offer our expertise and modern, AI- and machine learning-powered solutions to Duck Creek's customers."
"To offer the best in risk and fraud detection to our customers, it was critical to align with a partner that employs ultra-modern technologies like machine learning and AI," commented Duck Creek Technologies vice-president of strategies and alliances Eddie Jones. "FRISS has years of experience in P&C insurance processes, and many employees who have worked for insurance companies. We're happy to welcome them into our rapidly-growing partner ecosystem."
Duck Creek's Partner Ecosystem program is comprised of delivery, solution, and consulting partners that Duck Creek works with to provide insurer clients with complementary software, services, and solutions.