EIS announces growth investment of more than $100 million | Insurance Business America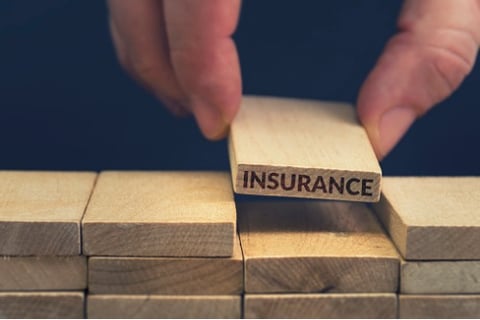 EIS, a core and digital platform provider for insurers, has announced a growth investment of more than $100 million from global alternative asset firm TPG, which invested out of TPG Tech Adjacencies (TTAD), its fund focused on the technology industry.
EIS will use the new funding to accelerate product development in risk, health and wealth, as well as to support its geographic expansion.
"We are excited to partner with TPG as we continue to bring our best-in-class, cloud-native suite of technology solutions to insurers across the globe," said Alec Miloslavsky, founder and CEO of EIS. "The team at TPG is aligned with our ambitious growth strategy and their longstanding track record, industry relationships, and deep expertise make them an ideal partner for EIS as we propel our business forward.
"The investment will help us continue to meet growing client demand as insurers transition from outdated 'modern legacy' systems toward a platform that provides the flexibility, speed, openness, and security that today's highly competitive market requires."
"Digital transformation of insurance has been a longstanding theme for TPG, and we believe EIS is a solution built for the future of the industry," said Nehal Raj, partner at TPG. "Alec and his team have built a powerful platform that enables insurers across the globe to operate more effectively, become more customer-centric, and achieve better speed to market. We look forward to working closely with the company to build on their strong momentum."
Read more: Data analytics 'the Holy Grail' for insurers
Founded in 2008, EIS provides insurance software to enable insurers to operate in faster, more secure ways. With thousands of APIs, the EIS platform allows insurers across all lines of business to connect to – or serve as a hub for – a large ecosystem of insurtech and emerging technologies. EIS serves clients across North America, Europe and Asia.
"Insurers have been investing heavily in insurtech over the past few years," said Anthony Grosso, senior vice president at EIS. "While it has solved some of their immediate problems with respect to customer experience or small and innovative new products, what they are finding is that investment in insurtech and investment in innovation is unsustainable, as they are one-offs and proving to become too difficult to manage without being connected to their core business – which is why they are now looking for core systems build from the same technology as insurtech with the new business models for the future of insurance: customer-centric, not policy-centric; built on APIs; and open to connect to the outside world and build ecosystems."