The why and how of marketing automation | Insurance Business America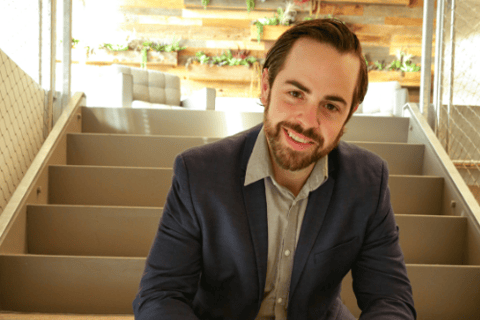 The following is an opinion piece written by Andrew Metz (pictured), regional vice-president, of Zywave.
What do we mean by marketing automation?
Marketing automation is a broad term that encompasses many technologies, tools, and solutions designed to improve efficiencies in your marketing process while creating less work for the individual. Marketing and sales departments should use marketing automation to automate online marketing campaigns and sales activities to increase revenue, maximize efficiency, and improve consumer experience.
When combined with a good digital marketing strategy, a good marketing automation solution will help you identify your audience, create compelling content, and automatically trigger actions based on schedules and customer behavior.
Find out more: Learn all about Zywave's insurance agency software
What are the advantages of marketing automation over the other forms of marketing?
There are a variety of effective marketing strategies that work well. There are traditional marketing methods like local advertising, direct mail, flyers, brochures, print ads, event marketing, etc. All can still be effective when used correctly.
On the other hand, marketing automation has the potential to accomplish nearly everything that traditional marketing can more efficiently, with less work and a higher ROI.
The most obvious advantage is the efficiency factor. Marketing automation allows you to deploy powerful marketing campaigns without having to click send continuously. That means scheduling social posts, email nurture campaigns, blogs, and more.
Additionally, a significant differentiator between more traditional forms of marketing and marketing automation is the availability of data and metrics within digital marketing solutions.
For example, using data one can evaluate and fine-tune automated marketing campaigns to increase open, click-through and conversion rates. Using the data from past campaigns, visits to your website, and engagement with your other marketing channels, you can revise your strategy to engage better and build stronger relationships.
Are we seeing more MA happening among brokers? Any stats that show its adoption rate?
Marketing automation is becoming a staple among successful, growth-driven businesses everywhere. The big direct-to consumer-carriers have invested substantially in marketing automation to create a seamless beginning-to-end consumer experience. Their goal with marketing automation is to eliminate any gaps when communicating with their prospects and clients.
For example, when a quote form is filled out on their website, there is an automatic email follow-up. When it's time to renew, an email follow-up. When there are changes to their policy or a prospect leaves their website, you guessed it, automatic email follow-up.
Consumers have come to expect timely and consistent communication from their brokers. A study from HubSpot showed:
77% of clients want regular communication with their broker
44% of clients would leave their broker due to a lack of consistent communication
50% would want to hear from their broker monthly
27% want weekly communication
What have we learned about MA from the success stories?
We have learned that marketing automation, and email marketing in particular, is one of the best ways to generate leads, cross-sell and upsell your book of business. A study from HubSpot showed:
66% of customers have made a purchase as a direct result of email marketing.
When it comes to customer acquisition, email is 40x more effective than Facebook and Twitter combined.
50% of leads in any system aren't ready to immediately buy. Nurturing leads through email marketing can help showcase your value and move leads to the next stage in their buyer's journey.
Automation of your marketing strategy better serves your prospects and clients and therefore leads to better success with conversion and retention.
What should a broker do next if they decide MA is for them?
There are a lot of marketing automation solutions out there that can help your agency. What I would recommend is looking at a holistic product that can provide you with multiple ways to automate your marketing.
A good place to start is a solution that helps you automate workflows on your website, social media, and, of course, automated email marketing campaigns. It can become cumbersome to have multiple separate tools that serve different functions. Not to mention, if you go with an all-in-one tool, your data will all be in one place.
Andrew Metz has been working with insurance professionals for over 12 years. He is passionate about helping independent agencies create unique value propositions and streamline internal efficiencies. As a regional vice president for Zywave, Andrew develops new leaders within the sales organization. As an active content creator on LinkedIn, he has an audience of over 10,000 followers and engages in conversations around sales, leadership, and work-life balance.