Embroker CEO: From private investor to digital insurance innovator | Insurance Business America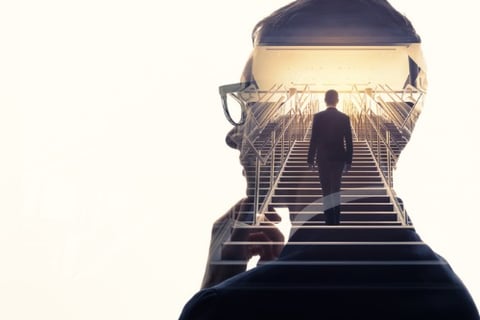 Embroker founder and CEO Matt Miller did not follow a conventional path into the insurance industry. Prior to setting up an end-to-end digital insurance platform in 2015, he had a successful career as a private equity investor. He worked with some of the largest private equity companies in the world, including Bain Capital and Hellman & Friedman, where, as principal, he led investments in insurance and software companies.
While at Hellman & Friedman, Miller was part of the investment team on the private equity firm's acquisition of Hub International, which has since grown into the fifth largest insurance brokerage in the world. Following the deal, he served on the board of directors at Hub International for several years, during which he was heavily involved in the operational strategy of the company.
During his time as an investor, Miller also sat briefly on the board of directors of Applied Systems, an insurance technology firm that provides software solutions for independent agencies and brokerages. Again, this followed an investment by Hellman & Friedman. It was through these insights, facilitated by his private equity investment career, that Miller gained a unique perspective on the distribution side of the insurance business and the ancillary insurance software industry.
One thing became absolutely clear, according to Miller, which is that insurance was well behind other financial services industries in terms of digital transformation and the adoption of new technology. With the "bug of entrepreneurship" already thriving within, Miller decided to tackle this challenge and use some of the experience and knowledge he gained by sitting on multiple insurance boards to "catalyze a more significant transformation of the business." And in 2015, Embroker was born.
"The first opportunities I saw were around segments of the market that were underserved by traditional channels. For us, that's the small and medium-sized businesses," said Miller. "I think a lot of the digital insurance products that were introduced by carriers to go directly to businesses are really intended for micro-businesses – the single consultants or two-employee firms that function more like personal lines in terms of the size of the premium and the complexity of the policies. Back in 2015, that was the extent of digital innovation in this space.
"Once you get to a slightly larger business segment – still small business, but big enough that they need to buy a few different insurance policies to cover all aspects of their business – the administrative costs to service those customers were pretty unprofitable for the traditional brokerage channel. As a result, the customers had pretty poor experiences, and sometimes it was hard for them to even find a broker who wanted to work with them. I saw Embroker as an interesting opportunity to build technology that would streamline and digitize that process."
There are two core elements to Embroker. First up is the Embroker technology platform, which streamlines and automates almost every customer touch point in the insurance life cycle. On top of that sits Embroker's managing general agency, which builds insurance programs and places them through the digital platform. These Embroker-built products are in addition to external carrier products that are digitized and can run through the platform.
"One of the things that's really core to our value proposition is that we want to be a full-service solution for our customers," Miller told Insurance Business. "That's why we work directly with more than 40 commercial carriers and have worked hard to build strong market relationships. On top of that, we saw an opportunity where there are segments of the market and insurance policies that are yet to be digitized, and we understand the efficiency to be gained by building that. That's why we built an MGA. Embroker has access to digital products built by traditional carriers, but if there's a space in the market where we can bring an entirely new digital approach, our MGA allows us to go after that."
One area where Embroker has seen success is in its start-up insurance program, through which the firm has been able to reduce premiums for start-ups by up to 20% through algorithmic risk management. The program offers D&O, EPLI, and technology E&O/cyber insurance digitally, and in a matter of minutes.
"The value proposition for the customer is extraordinarily high," said Miller. "It's some of the best coverage in the market and we've reduced the time it usually takes to buy the coverage from two to three weeks (it's just a very slow process) to less than five minutes. So, it's a pretty radical improvement over the status quo."